Friday, December 16, 2016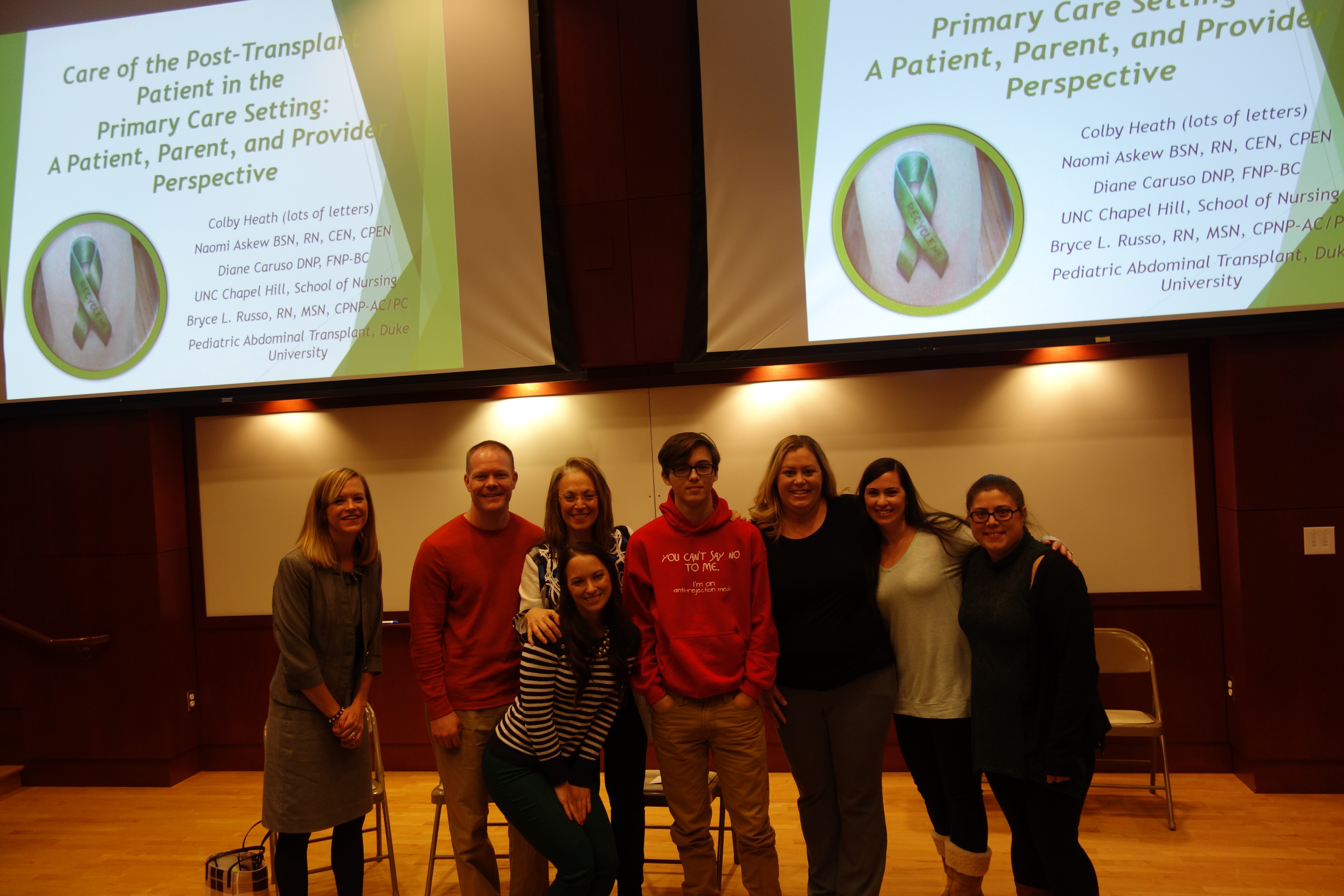 You may remember transplant-mom Naomi and her son Colby, junior hockey player and liver recipient. Naomi is in her second year of studying for her master's degree in nursing as a family nurse practitioner, in addition to being a mother of three and helping Colby flourish after his transplant last year. Naturally, she has a special interest in transplant nursing and recovery--one that her community at UNC-Chapel Hill's School of Nursing fully supports.
Recently her professor, Dr. Diane Caruso, DNP, FNP-BC, invited Naomi to highlight Colby's journey for her fellow nursing students, hoping to illustrate potential post-transplant patient issues. Joining her was Melissa, mom to 4-year-old Sofie, also a liver recipient.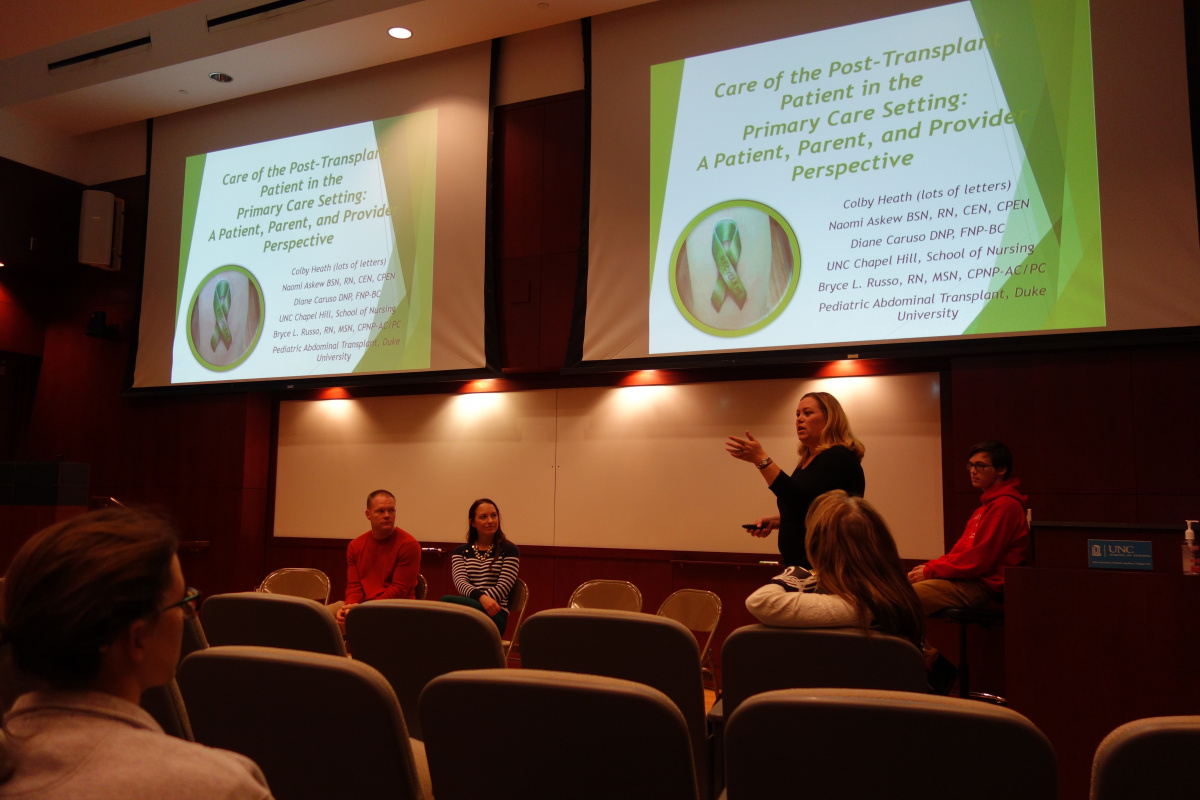 Naomi presented Care of the Post-Transplant Patient in the Primary Care Setting: A Patient, Parent and Provider Perspective, and Colby provided a patient's perspective. Then, she and Melissa provided some perspective on helping parents of transplant patients. Likewise, nurses David Cousino and Bryce Russo, Colby's transplant coordinator and pediatric nurse practitioner, shared what it is like to care for recipients at the transplant center.  David and Bryce also shared how impactful primary care providers are to the transplant team once their patients are stable and go to their homes (which may not be located near their transplant centers).  
According to those in attendance, the experience was a great one all around and gave some much needed context for many of the students.  And, is one Naomi (and even shy Colby) is happy to do again!