Wednesday, August 24, 2016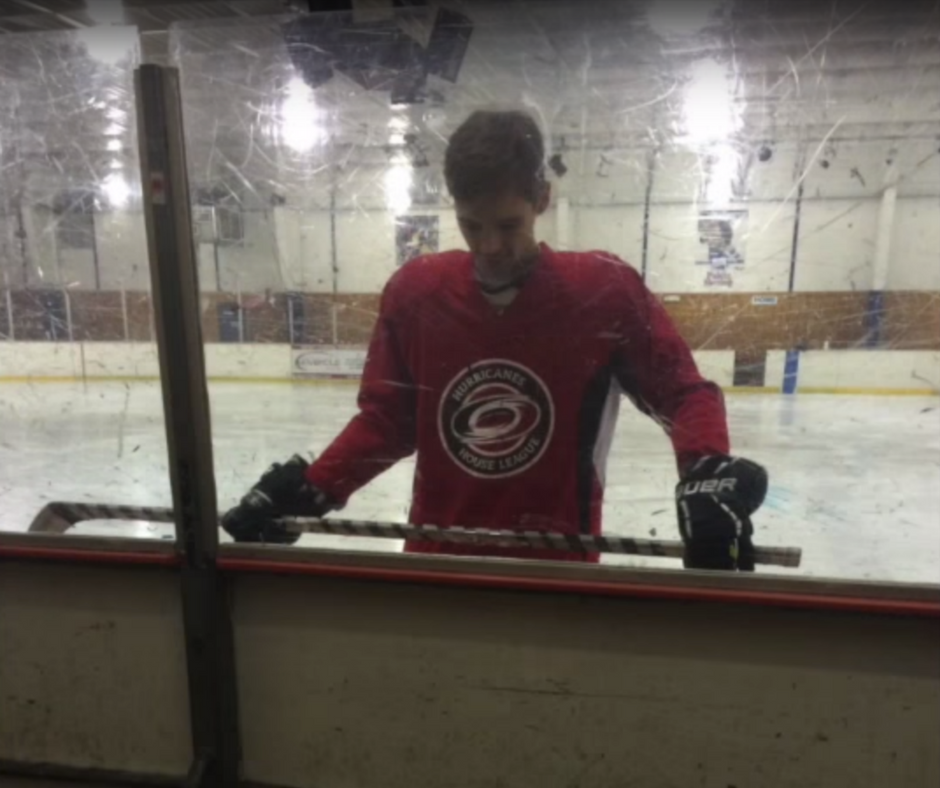 A hockey injury SAVED Colby's life.
Our family has been dedicated Carolina Hurricanes hockey fans for many years.  Colby began playing hockey at age 8 for the Junior Hurricanes House League and after 6 seasons of playing, we never expected that hockey would save his life.
On February 15, 2015, Colby sustained a severe back trauma after a body check during his game. He was unable to feel his legs and was taken by ambulance to the emergency department, where he eventually regained sensation and was able to walk out of the ER later that evening.  
Throughout the summer of 2015, everything seemed normal, but once hockey evaluations began in September 2015, Colby reported having continued symptoms of numbness to his legs, which required him to be evaluated immediately.  It was unexpectedly discovered during further testing that Colby had a rare congenital liver abnormality called congenital absence of the portal vein with extrahepatic portosystemic shunting.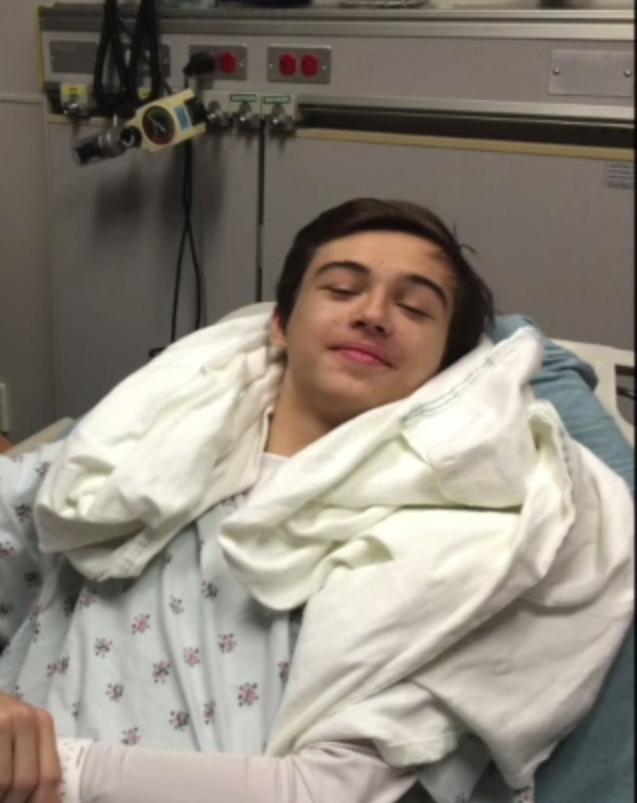 He was first seen at WakeMed and referred to Duke University Pediatric Liver Transplant Team.  After months of testing, it was determined that liver transplantation was the only option.  He was approved for listing to the transplant database on February 16, 2016 - exactly one year and one day after his injury.
We did have a "dry run" the day after Easter 2016.  They chose to do a split liver transplant, and unfortunately after the split for another pediatric patient, the liver was approx 300 gm too large for our son's slender frame.
We finally received THE CALL on 05/22/2016 that a donor offer again became available, and this time it was perfect.  The most symbolic part of this day (amongst many things) was that Colby's hockey number is 52, and we got the call on 05/22 - the very sport that SAVED his life.  
In the world of junior hockey, when a player gets injured, the teammates take a knee on the ice.  When the player gets up, they slap their sticks on the ice and the hockey boards to show their support for their fellow player getting back up.
When Colby was first injured, his teammates took a knee.   I was on the ice with him and helped get him immobilized, and there was this ear piercing silence.  You could have heard a pin drop in that rink.  When he was taken out on the EMS stretcher, there was nothing but silence.  There was no stick slapping because he couldn't get up on his own.
Our "hockey family" held an event for him in June at the Hockey State Games in Wake Forest and he made a cameo appearance to surprise everyone at the rink.  Celebrating his return, his teammates welcomed him back and he finally got his stick slap return to the ice!
Colby's transplant recovery has been remarkable over the past three months.  He has been so responsible and takes his medications every day as instructed to protect his new gift of life given to him. In his routine transplant follow-up visit last week, he was able to stop THREE of his medications, and had an additional two medications weaned down to a lower dose!  He is making incredible progress, and appears so healthy and alert.  
We thank our donor everyday, and keep their family in our hearts constantly.  This gift has given us the opportunity to have more priceless memories with Colby.  Please register to be an organ donor today.