Tuesday, September 27, 2016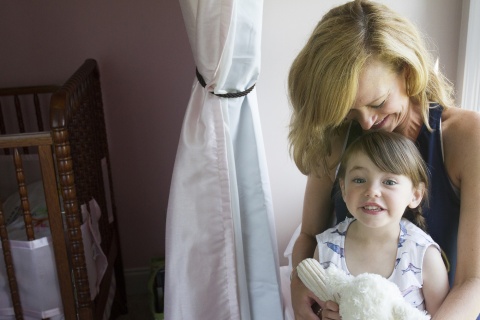 Sofie was born  on March 30, 2012. She was diagnosed with Biliary Atresia (her liver did not  have bile ducts) when she was just a few days old.  She went through her first surgery at just 18 days old.  But the Kasai procedure failed and she needed a liver transplant at 5 months old.
Sofie had her first transplant on Aug. 24, 2012.  We were so lucky to receive a liver after a few false alarms.  Sofie was so tiny - just 10 pounds - that most of the calls we received saying there was a potential liver, had to be turned down.   Her surgery seemed successful, but within a few hours her portal vein began to clot and we were told she would need a new liver.  During the next few days she had to have a few emergency surgeries (7 in one week).  She developed a bile leak and we were told she had about three days to receive a liver before infection could set in and she may not be able to receive a transplant.  We tried the living donor route, I had over 30 people volunteer including my husband and myself.  We frantically went through the process while also praying for a donor.  Our prayers were answered on the third day.  She received a new liver and this time her surgery was extremely successful.
Today Sofie is five years old. She attends preschool, ballet and tap classes, T-Ball and most recently soccer.  When she scored her first goal at soccer I quickly thought of her donor - I was thankful for yet another first for our daughter.  Sofie has endured so many doctor appointments but as she grows she understands the need and at her last blood draw she told us she would not cry.  She braved through the procedure which for the first time did not hurt her.  She told the phlebotomist that "she loved her."  She knows "ouchies" are a part of life but she continues to be brave and prove to us she is much stronger than we would ever have imagined.
We attempted to reach our donor though we have never heard back.  (Doctors couldn't say anything but suggested that it was an infant donor).  If I had to opportunity to thank our donor's family I would thank them for giving Sofie a second chance at life.  I would tell them that somehow I believe Sofie knows she was given a second chance and she lives every moment with pure happiness.  She sings and dances through life and has taught us all a valuable lesson about how precious life is.  She is so full of life it truly is hard to believe what she went through.  (We spent 2 weeks at Chapel Hill and 6 weeks at Duke).  We are thankful every day for Organ Donation - we can't imagine one moment without our amazing Sofie.
">
Written by Sofie's mom, Melissa