National Minority Donor Awareness Month
As part of National Minority Donor Awareness Month 2020, Donate Life NC and their multicultural outreach program, The Decision Project, will promote community awareness through the Prevention Matters Campaign.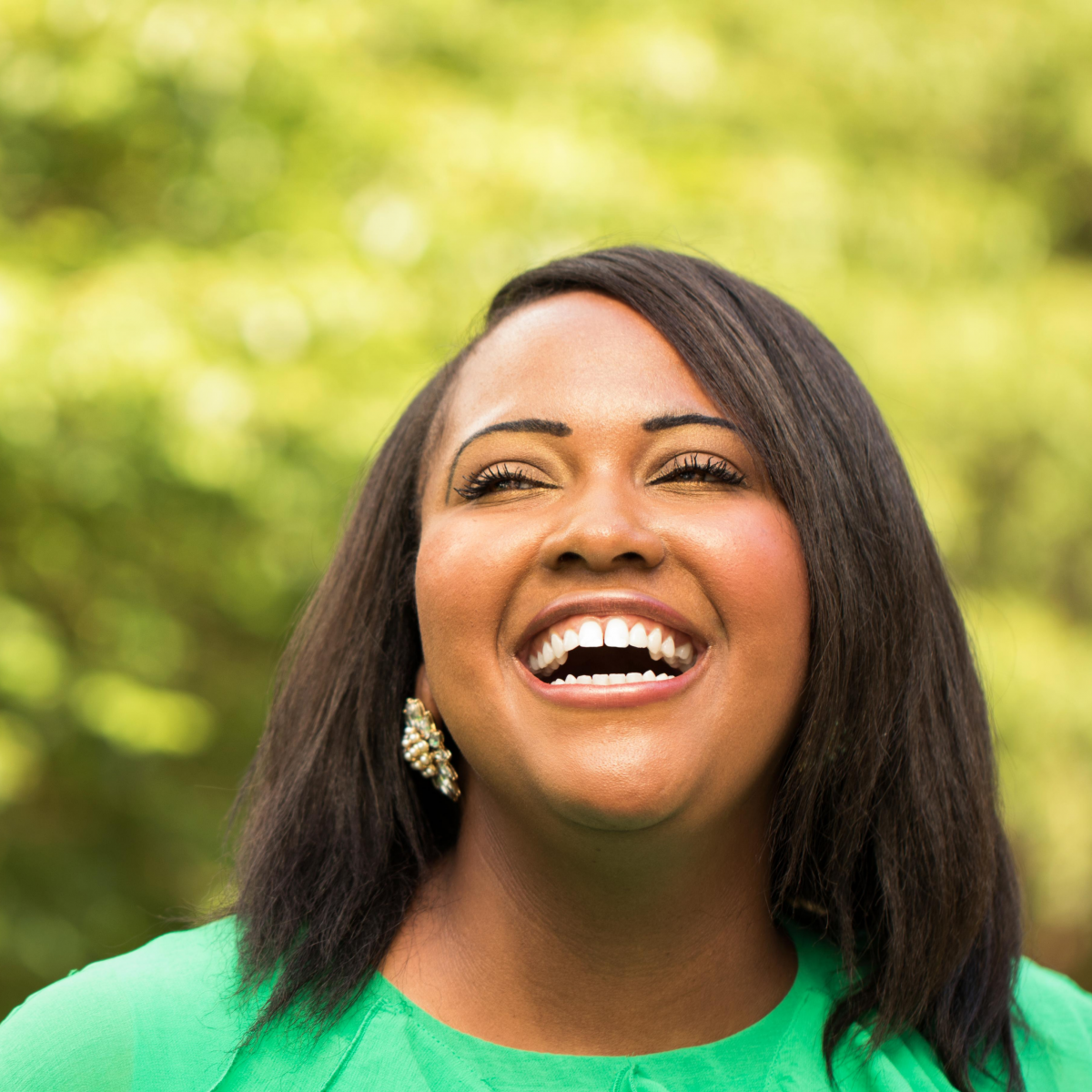 Organ failure can hit at any given moment, no matter who you are. You can be born needing a transplant to survive, you can have an undetected genetic issue that requires a transplant or even get accidental food poisoning that requires a kidney transplant to live. Besides that, due to health care inequities ravaging communities of color, many people may not know they have--or even have the ability to control--chronic diseases until they are in the first stages of organ failure.
The biggest takeaway for our Prevention Matters campaign is that, by practicing preventative measures and creating habits to keep your body healthy, along with registering as an organ, eye and tissue donor and talking to your family about why... you are giving yourself AND a stranger the possibility to live. 
Join Donate Life NC and the Decision Project this August in Prevention Matters campaign NOW by doing the following: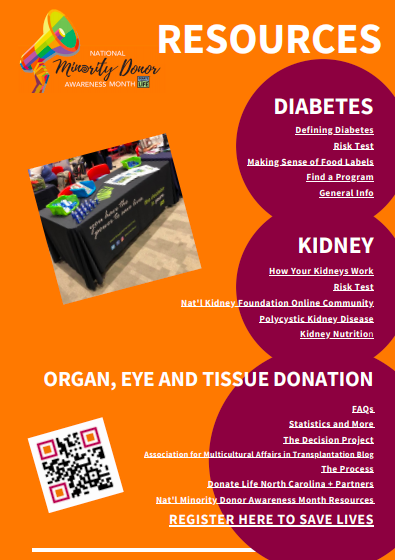 Register here for our game day lunch break on 8/26 at 12pm right here. The first 20 people to register win a prize! 

Signing up for our multicultural newsletter here

Join our text club by texting MY CHOICE to 56525

Visit thedecisionproject.org to learn donation facts vs. misconceptions 

Register to be an organ donor today! Visit dontatelifenc.org/register and share your decision with your loved ones 
More about the national observance:
National Minority Donor Awareness Month is a collaborative initiative of Association for Multicultural Affairs in Transplantation (AMAT), Association of Organ Procurement Organizations (AOPO), Donate Life America (DLA), Health Resources & Services Administration (HRSA), National Minority Organ Tissue Transplant Education Program (MOTTEP) and National Kidney Foundation (NKF) to save and improve the quality of life of diverse communities by creating a positive culture for organ, eye, and tissue donation.
National Minority Donor Awareness Month stems from National Minority Donor Awareness Week, founded in 1996 by the National MOTTEP to bring heightened awareness to donation and transplantation in multicultural communities – focusing primarily on African American/Black, Hispanic/Latino, Asian Pacific Islander and American Indian/Alaskan Native communities. Outreach activities during this month include events to provide donation education, encourage donor registration and promote healthy living and disease prevention to decrease the need for transplantation.