Friday, January 29, 2016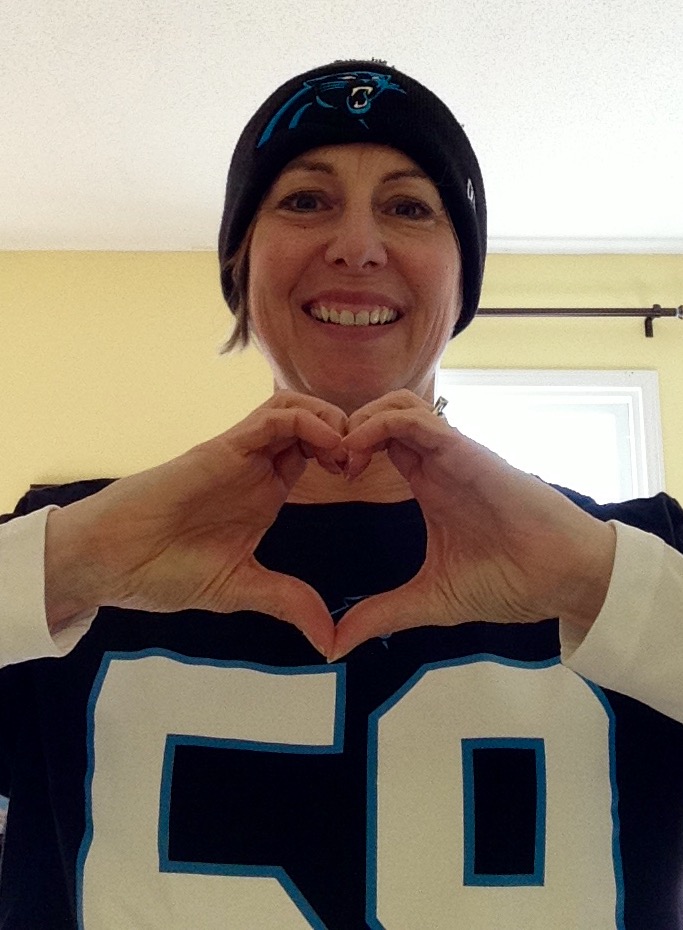 There's nothing quite like a sports season when the home team goes ALL.THE.WAY! It has been 10 years since the Carolina Panthers went to the Super Bowl, so this is an exceptionally exciting year for fans in North and South Carolina! These national competitions energize communities and engender a sense of home town pride. It's hard for even the most stalwart sports curmudgeon to avoid. Folks come together. They are happy. Even if they weren't fans earlier in the season, they quickly become fans. We are all one, if only for a little while.
Donate Life NC is thrilled about the big game coming up on February 7th and about a new challenge with our friends at Donate Life Colorado. That's right. We have a Carolina-Colorado Donate Life smack down challenge this week. This challenge isn't about dollars or crazy dares…it's about saving lives. Using the hashtag #CarolinaGotHeart, we will measure our social media reach and we'll be counting how many new donor registrations we receive. Let's top the Colorado office and win this challenge!
Nationally, more than 120,000 people are waiting for a life-saving organ transplant and sadly, 21 people die each day while waiting. Here in North Carolina, the 3,000 people on the waiting list are relying on the generosity of strangers to share the gift of life. We can help. Yes we can.
Please participate in our challenge to help others have more time in their game of life. We're all going to reach the end of our 4th quarter at some point. Why not continue the game with a lateral pass to another human teammate? Someone who needs an assist? Your gift could help a young running back who strives to run after an injury. Or a budding quarterback who needs the gift of sight. You can make the world of difference to someone else. Starting.Right.Now.
Ready to join us? Here are ways you can participate:
Register to be an organ, eye and tissue donor at DonateLifeNC.org/Register. Encourage EVERYONE at your Super Bowl party to register!
Visit our Facebook page and like our Carolina-Colorado challenge photos. Then share them with EVERYONE on your own page! Use the hashtag #CarolinaGotHeart.
Follow us on Twitter at @DonateLifeNC and retweet our challenge posts. Use #CarolinaGotHeart.
Take photos of yourself, your family, your dogs, your colleagues in their spirit gear and share them on our Facebook page! Let us know why YOU accept the challenge! Use the hashtag #CarolinaGotHeart.
So let's go, Panthers! And let's go, Carolina fans! We can save lives and help others win their own Big Game. And THAT is a challenge worthy of two great states and two fantastic teams!