Friday, March 3, 2017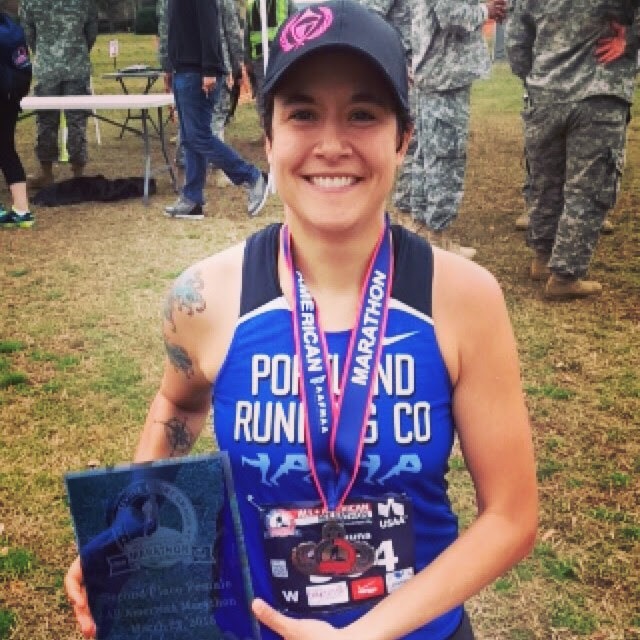 While serving in the military and roommates with a fellow friend and servicewoman, Shauna made one of the most selfless decisions anyone could make. One day, Shauna found out her friend's brother was injured while serving during his deployment in Iraq. He was injured by an IED and would need a kidney transplant.
Because of Shauna's heart and dedication to helping others, she raised her hand to find out if she were a match, all so she could help a fellow soldier. After initial testing she waited with anticipation, excitement, and a bit of nervousness. After the first round and three additional months of testing by both hospital and military, Shauna found out she was basically the perfect match. 
Shauna donated her kidney on July 15th, 2015 and couldn't be happier about her decision. She believes that living donation is something that should be highlighted. Just over 6 months after donating, she ran the Boston Marathon. She's completed another one since then. Shauna is proof that giving the gift of donation positively impacts the donor. She's just as active as she was prior to the transplant. In addition to running, she regularly enjoys rock climbing and other physical activities.
Shauna Dool has been in the military for 9 years now.  She's currently studying for her doctorate and has big plans ahead to help military servicemen and women through an education in cardiology. You'll see Shauna at Donate Life NC's upcoming race, celebrating the gift of life. She's bringing along a friend whose father recently passed and chose to be a donor as well. The cheering will continue on March 25th in Clayton, NC. The race includes a 5k options and 1 mile fun run. This event is for walkers, joggers, runners, and anything in between!
Registering as a donor and considering living donation is so important. Be a hero like Shauna and sign up today!