Wednesday, June 21, 2017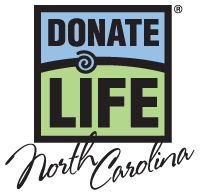 Position Title:                    Military Outreach Coordinator
Direct Supervisor:          Executive Director
FLSA Status:                       Non-Exempt (grant funded through June 30, 2018)
Full/Part Time:                  Part Time
Position Purpose: The Military Outreach Coordinator works with the Donate Life NC team to promote positive stories of organ, eye and tissue donation to military communities via outreach programs, development of print materials, social media advertising and developing relationships with other military service organizations.
The Military Outreach Coordinator is a grant-funded part time position of 20 hours per week through June 30, 2018. This position reports to the Executive Director and requires some travel and periodic weekend work.
Essential Duties and Responsibilities:
Developing a contact list of military service organizations in North Carolina. 
Collecting data on donor designation rates in military communities and identifying points of opportunity.
Creating print and electronic materials featuring positive stories of donation involving military personnel. 
Organizing public presentations including booths at community celebrations, health fairs and other events in military communities/bases.
Maintaining strict confidentiality regarding records and registry entries.
Adhering to all Donate Life NC policies and procedures.
Fulfill other duties as assigned by the Executive Director.
Job Qualifications—Knowledge, Skills and Abilities
Impeccable attention to detail
Ability to work independently with exceptional work ethic
Excellent written and verbal communication skills
Effective organizational and interpersonal skills 
Must have a home office with a scanner and printer. 
Competency in a Windows environment and knowledge of Microsoft Office (Word and Excel) and expertise in PowerPoint or other presentation software.
Competency with social media platforms (Facebook, Instagram, Twitter, Tumbler, Snapchat, etc.)  
Some statewide travel may be required. 
Bachelor's degree in communications, English, or liberal arts fields 
Must be self-motivated and able to work from home (preference given to residents of military communities and counties)
Donate Life NC is an EOE. Hiring preference given to candidates with personal experience in organ, eye or tisse donation and/or personal military experience. For more information on organ, eye & tissue donation, visit www.DonateLifeNC.org. 
To apply: send cover letter, resume and list of 3 references to:  Search Committee, Donate Life North Carolina, via careers@donatelifenc.org .  Please use MILITARY OUTREACH in the subject line of all correspondence regarding this position.