Wednesday, March 31, 2021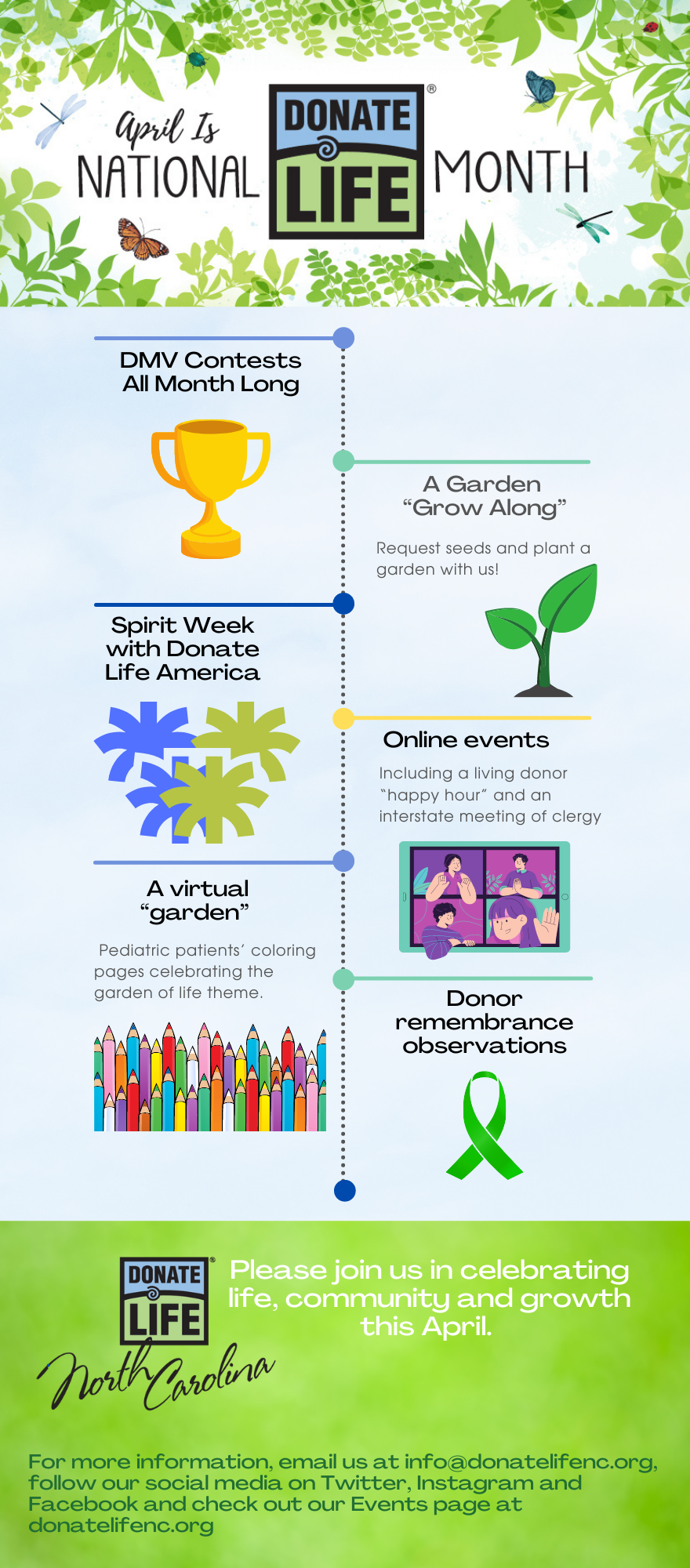 April is National Donate Life Month. To celebrate, Donate Life NC, in collaboration with LifeShare Carolinas and Carolina Donor services, is launching Growing Together NC (#growingtogether). This campaign will focus on all the ways we can continue to grow together as a community, while focusing on the extraordinary and life-changing effects of organ, eye and tissue donation. 
This month, we'll feature stories from North Carolinians whose lives have been touched by donation and transplant. We'll meet donor family members, pediatric recipients, living donors, DMV examiners who "ask the question" every day, and healthcare professionals who want to inspire others to join our community. Together, we can grow the donor registry.
We're also hosting contests, a "grow along" and many other fun events all month long.
Please join us in celebrating life, community and growth this April. We love hearing from you, so send us your thoughts, pictures and ways you plan to celebrate this month.
For more information, on this and other events, email us at info@donatelifenc.org, follow our social media on Twitter, Instagram and Facebook and check out our Events page.