Wednesday, February 5, 2020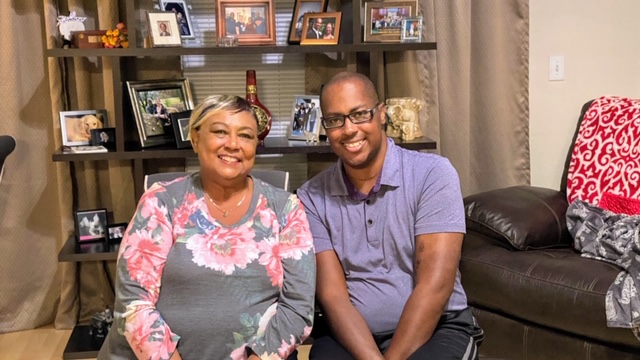 On October 17th, 1989 just as the Oakland A's were taking the field against the San Francisco Giants at the World Series, the city of San Francisco was rocked by a 7.1 earthquake.
I remember this exact day because back in Memphis, my ICU nurse knowing I was a tv news producer woke me up to share the what had happened.
Why in the world was I in ICU? I had just become the 12th person in the US to receive a kidney pancreas transplant. An operation my wonderful surgeon hoped would cure my type one diabetes; a disease I had since the age of 6. It worked!
My road to this transplant wasn't easy by any means. I was a working mother of an active six-year old, who did peritoneal dialysis in the morning while getting ready for work as my husband cooked breakfast and got our son ready for school.
I would do my second exchange while producing the afternoon news for the top-rated NBC news affiliate in the city. Yes, I had an IV pole next to my desk.
My last exchange was done at home before bed after dinner; homework and then bedtime for our son. Because I was so determined not to let my kidney failure stop me from life, I was an awful rule-bending patient, which led me to be sick and in the hospital with fevers and infections time and time again.
So, when the opportunity came to be a part of medical history, I jumped at the chance to be part of a 15-person experiment to cure Type One Diabetes.  That wasn't a piece of cake. 3 years passed… I was a difficult match because of my blood type and antigens. Three ended up being my magical number.
The first possible donor ended up in distress on the operating table leaving the kidney viable but not the pancreas. Let me tell you when your surgeon comes in your room in a suit and not scrubs, you know it's not good news.  The second time around I was sick with another infection. But the third time was a charm. The day of the San Francisco earthquake, the donor, a young girl from Raleigh, North Carolina, proved to be a perfect match.
I was headed toward healing and a new life with my family. Free to fly.
But, of course all good things sometimes come to an end.
Roughly 14 years ago, my kidney started to fail again, followed by my pancreas. While I was not able to get another pancreas, after being on haemodialysis for three years.. I was blessed to get another kidney.
And that's where you come in. Well not you, not yet.
Do you know how many people die each day waiting on a heart, a kidney, a liver and other organs? 22 people each and every day..
Compared that to the number of people who die each day who could have been organ donors, who could have saved up to eight people. It's a staggering number. One that we need to shrink with education and knowledge.
I thank God every day for the families of my two donors, their awesome gift in the face of what had to be unbearable pain and grief. Unfortunately, death is a part of life. It's just a fact. But here's the thing I tell people all the time.
Unlike money, you CAN take your organs with you. But since they're not doing you any good, why not leave a legacy instead? Why not give the biggest gift ever?
THE GIFT OF LIFE. 
Please register today. Tell your family your final wishes. Yes, it may freak them out, but tell them you want to leave this earth as a hero. Maybe they'll understand and sign up with you.
My story doesn't end here. Unfortunately, my son, Justin, followed my health footsteps. He was diagnosed with Type One Diabetes at the age of eight. And yes, it led to kidney failure. But I'll let him tell his journey himself. Please look for his post.
God Bless You to Bless others,
Shari Evans-Buford
-------------
Ready to register? Click here!
Questions about joining the registry? Learn more about The Decision Project here or click the button below.