Thursday, February 6, 2020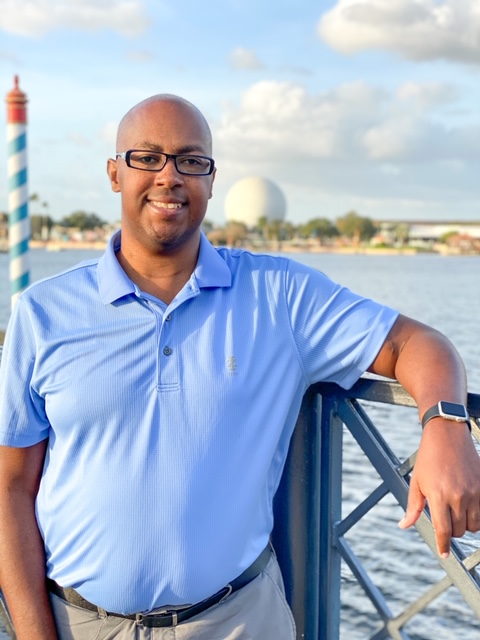 In 1993, I was diagnosed as a diabetic at the age of 10. Type One diabetes runs in my family, so it wasn't all too surprising in retrospect, but back then it was a pretty big deal, especially since I was very afraid of needles. 20 years later in October of 2013, I ended up in the hospital with chest pain and lower back problems. I had just dealt with shingles a month earlier and doctors thought there could be some lingering issues from that. After some testing, it was determined that I was in the early stages of kidney and heart failure. There was no real determination on what caused these conditions to develop at the time, but things were all pointing towards the problems. My heart function was weakening, and my creatinine was elevated.
Over the next few months, I was in and out of the hospital with all sorts of chest pains and problems with fluid retention. On May 31, 2014 I had an Automatic Implantable Cardioverter-Defibrillator (AICD) implanted to monitor and control my heart rate as testing showed that my heart was stopping periodically during times of rest. During this time, I also spent a lot of time on visits with a nephrologist as they were trying to stave off the need for dialysis. This continued until October 2014, when my kidneys completely failed during a time when I had pneumonia. I had a port put into my chest and was put on emergency dialysis at this time, a lot of time I do not remember as I was not conscious for some time. Over the next few months, I would eventually transition from dialysis through the port in my chest to regular hemodialysis method of having a graft or artificial vein implanted in my arm.
For two years, I spent time doing my treatments in-center with Davita Dialysis Centers. My doctors and nurses were great, but I never experienced any true level of comfort as I was a young man on floor with a lot of patients much older than me. It was, what I've come to learn, a unique experience as kidney failure and dialysis is something people of all ages can deal with. At the time, it didn't feel that way, so I dealt with a lot of isolation and depression. Life was very different, my diet changed drastically. I was always someone who drank a lot of water throughout the day, and that all came to an end when I was directed to limit my total fluid intake to 32 ounces a day, including fruits and vegetables that contained fluids. I was not used to being so restricted, I was just used to following a diabetic diet, now I was on a renal diet as well.
During the years on dialysis, I spent a lot of time trying to get listed for a kidney & heart transplant. Fortunately, after a move from Florida back to North Carolina, this is when things started to change for me in a positive direction. Shortly after moving to Charlotte in 2015, I became a candidate for At-Home dialysis with Davita. This allowed me to get out of an uncomfortable situation of being in-center and feeling trapped, to being able to do my treatments in the comforts of my own home with my wife being my care partner. This started to improve greatly from this point with treatments at home and having my heart taken care of at the Sanger Heart Institute at Carolinas Medical Center.
After some medication changes and monitoring, my heart function increased from 15% up to 55% over two years. Which meant I was no longer in need of a heart transplant, but I was still in need of a kidney transplant. After a few setbacks, hope came through Vidant Medical Center in Greenville, NC where I had my first breakthrough in my quest to be listed. After a few tests to ensure I was medically qualified, I was finally listed in May 2018. This time however, I found out my doctors at Vidant wanted to go for a kidney & pancreas transplant. At this point, it was all just a waiting game and continuation of trying to stay in shape for potential transplant.
On September 5, 2019, as Hurricane Dorian was beginning to impact coastal North Carolina, I received the call to report to Vidant as a potential viable kidney and pancreas were being tested in hopes they could be transplanted. We made our way to Greenville to stay ahead of the storm and not be stuck in a severe weather situation, unable to travel. The following day, I received my double transplant. I spent only six days total in the hospital from pre-op through recovery, and a total of four months in preliminary recovery before I was cleared for extended activity.
Life post-transplant has been generally positive with minimal problems such as a cold and runny nose. I have lost a total of 50 pounds since coming home from Vidant and all my lab reports have been great. My doctors have been very pleased with everything post-transplant and are excited to see my progression going forward. Personally, I am thrilled with the systems North Carolina has in place for people seeking transplants. There are a good number of options for folks to consider and great doctors across the state.
Currently I am on a path to a normal healthy life. I am thankful to my donor, a young lady who saved not only my life, but the lives of four other people that day. Those who have signed up to be organ donors are heroes to many people who they will never meet. It truly is a selfless act and never goes unappreciated by the recipients, nor their families. By becoming an organ donor, you can potentially save eight people and give them the opportunity to continue on and do amazing things in their lives!
Please consider becoming an organ donor today.
Justin
-------------
Ready to register? Click here!
Questions about joining the registry? Learn more about The Decision Project here or click the button below.