Tuesday, May 28, 2013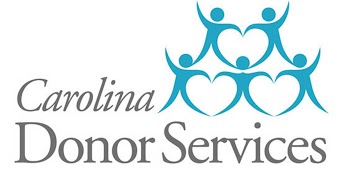 From a very early age, I developed an interest in organ donation from watching my dad work with the Lion's Club to promote donation and register donors.  I was excited to mark my driver's license with a red heart when I turned sixteen to indicate my wishes to be a donor. 
I started working for Carolina Donor Services as an Organ Donation Coordinator (ODC) in June 1998.  I had been working as an Emergency Room nurse and was being trained to talk to families whose loved one was in a position to become a donor.  During the training, I learned of an open position for an ODC and decided to apply.  Three weeks later, I started my new job and loved it right from the start. I knew I found my dream job. I feel such admiration for the organ donors and their families, who at the darkest moments in their life have made the selfless decision to save the life of someone waiting for a transplant. It is extremely humbling and gratifying to know that the work I do means someone will have the chance to receive that lifesaving transplant. Simply said there is no better day at work than a day that happens. My work as an ODC made my resolve to be an organ donor even stronger.
As an ODC, I spend a lot of time in Intensive Care Units, and get to know the staff quite well.  I became friends with Sandi, a nurse that works in a trauma ICU.  During our conversations I learned that her husband, Terry, would eventually need a kidney transplant. After being extremely nosy I discovered that Terry and I had the same blood type. I casually mentioned to Sandi that when Terry needed a new kidney, I would be willing to donate one of mine to him as a living donor. With the support of my family, in June 2006 I underwent a donor nephrectomy and Terry received his new kidney. It is very rewarding to see Terry doing well and the continued love that he shares with Sandi and their children.
After (almost) 15 years of working as an Organ Donation Coordinator, I'm still amazed at the strength of donor families and the miracles of the transplants that occur due to their selfless generosity. Organ donation was one of the best decisions I ever made!
-Julie Landon, Carolina Donor Services