Sunday, July 9, 2017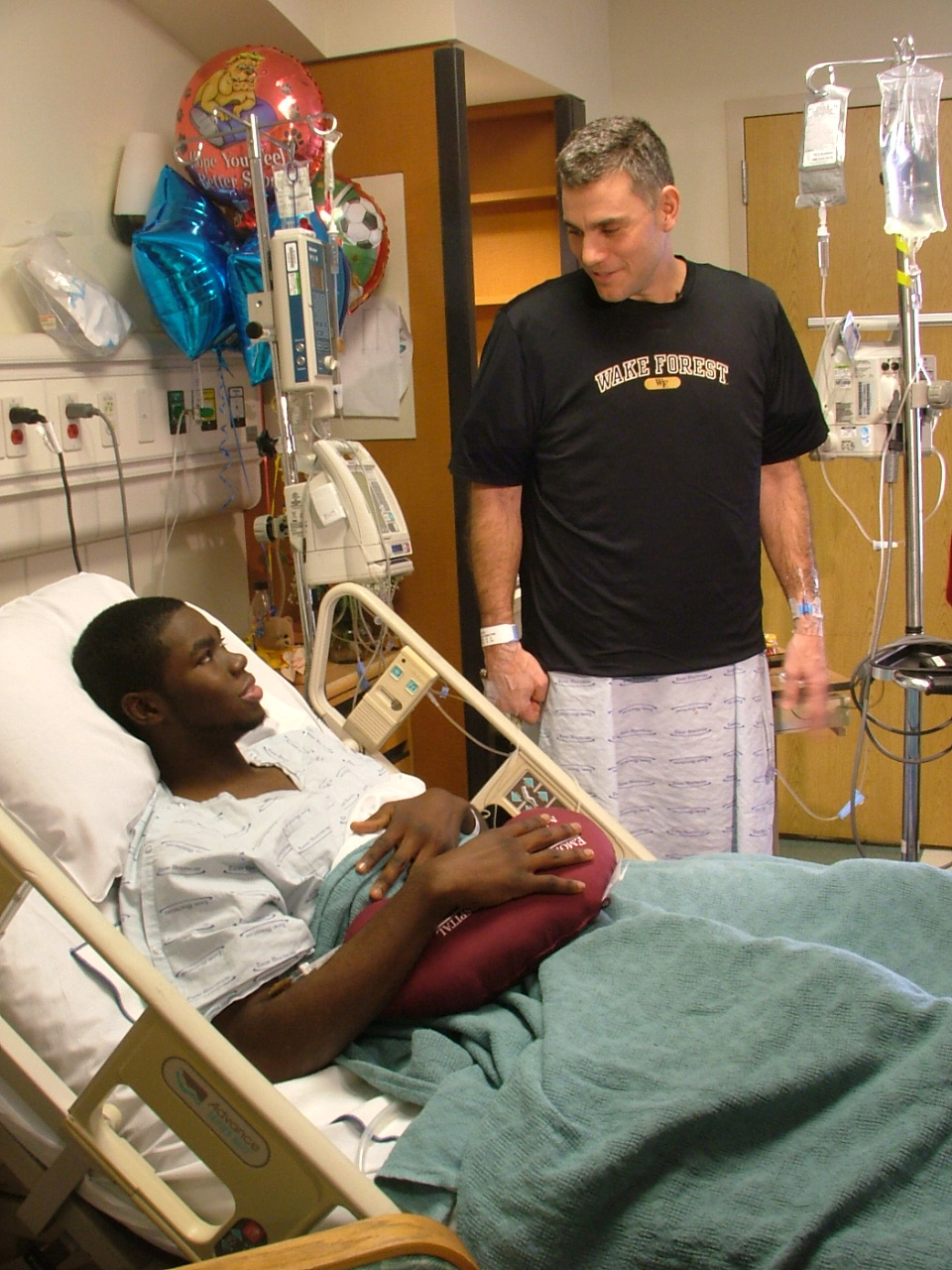 When Wake Forest University's head baseball coach Tom Walter recruited high schooler Kevin Jordan in the fall of his senior year, Jordan was one of the high profile players from the area.  The Columbus, Georgia baller was so good, at one point he was recruited by the New York Yankees.  During Jordan's spring season playing baseball, what he thought was a case of the flu turned into something much more serious.  Jordan would develop a condition that would eventually connect these two men, for the rest of their lives.
Recruiters were reporting back to Coach Walter that Jordan's game was off, he appeared weak and was not playing well.  Jordan eventually ended up at Emory Hospital in Atlanta and was diagnosed with a kidney condition, anca vasculitis.  Bacteria had attacked his kidneys and they were functioning at just 15%.    Jordan was placed on dialysis three times a week, plus medication in hopes that his kidneys would recover.
When Jordan headed to Wake Forest in the fall, his condition worsened.  Coach Walter along with the team's trainers took Jordan to Wake Baptist to meet with a nephrologist.   His physician told the crew Jordan's treatment was not working; he would need a transplant immediately.
At this point Jordan was placed on dialysis nearly 18 hours a day, he would receive this treatment in his dorm room, with hopes that he could still attend classes and keep up his studies.   During this time, members of his family were all tested to become organ donors, though none of them were a match.  This is where Coach Walter stepped in.  Jordan's father asked if Coach would be tested again, it wasn't even a question for Walter, he was tested and was a perfect match!
The transplant took place on February 7, 2011.  The surgery was a success.  Jordan took a semester off to heal, but was back the following fall and would go on to play four seasons for Coach Walter.
"All players are out family, we look at them as one of our own.  I had a chance to help, whatever it takes, said Coach Walter."  Jordan being recruited to Wake Forest was "meant to be."