Thursday, June 29, 2017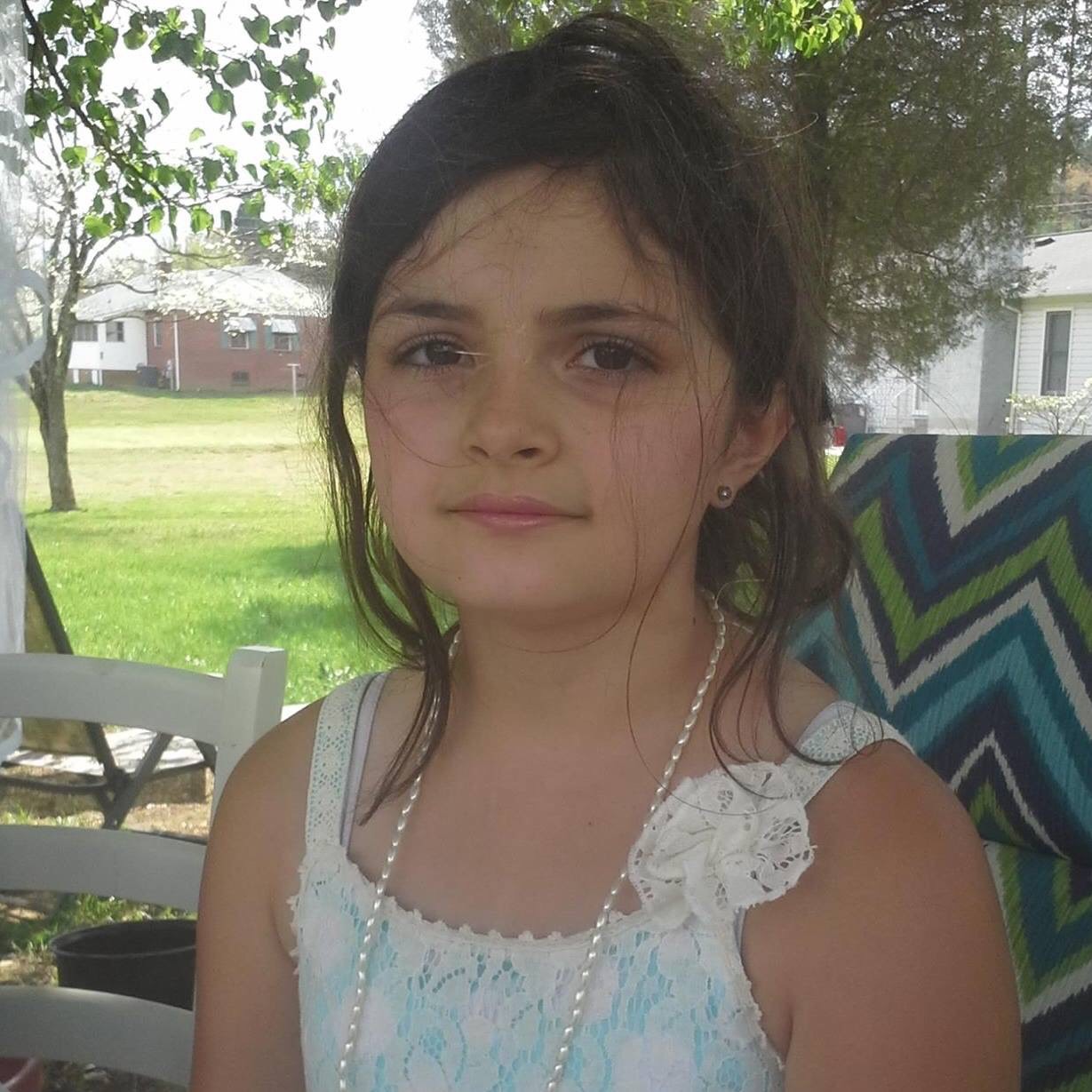 We often hear the stories of donor recipients and how they move on after transplant, how their lives have changed and how grateful they are for their donor.  One story we have shared is that of 16 year old Colby Heath, an Ice Hockey player who sustained an injury - that led to the discovery of liver failure.  Today, Colby is a healthy, thriving teenager, who has returned to hockey thanks to a life-saving transplant. Recently, Colby's family had the honor to meet his donor family.  Donate Life NC had the pleasure of speaking to Kendall and Mimi Johnson; the parents of 10 year old Nina, the young lady who in passing saved Colby's life.
"I never knew we would be in this position.  She was a healthy, happy girl."  These are the words from Mimi Johnson, the mother of young Nina who developed meningitis and passed away very suddenly, just a little over one year ago.  During their grief and shock, the Johnsons were asked by doctors if Nina could be an organ donor.
"We knew right away to do it because she was a very generous, really sweet girl," says Mimi.  "She would want to donate."
Losing their daughter was so difficult and unexpected that Kendall Johnson says he battled depression.  Though one thing that got the Johnson's through this terrible time; knowing their daughter was saving lives.  Nina's organs were able to save the lives of four people that day, her liver went onto Colby, her lungs and both kidneys were also able to save the lives of three others.  Her heart was just too weak to be transplanted.   Though through this extremely difficult time, knowing Nina had saved lives helped her grieving parents to recover.
"Before, (the grief) it hit you like a hurricane, now it's more of a strong wind," says Kendall.
Last month Colby and his family were able to meet Mimi, Kendall and their family.   Kendall recalls being very scared on the way to their meeting.   The fear of getting to know each other, what would they be like?  Are they going to be happy?  Do they want to meet us?  Fortunately for the Johnsons, their meeting was much better than expected.  Colby's family had always hoped for the opportunity to meet the family who said "Yes" to organ donation and in turn saved their son's life.  
As Colby's Mom, Naomi Askew said before she knew who their donor was, "We thank our donor every day, and keep their family in our hearts constantly.  This gift has given us the opportunity to have more priceless memories with Colby.  Please register to be an organ donor today."
The two families instantly hit it off and remain in constant contact with one another.
"I love him like a son," says Kendall.  "I don't want him to feel guilty.  God has put them in our lives."  The families keep in contact through Facebook and texts and will unite again at the Donate Life NC fundraiser at the Wake Forest Polar Ice House on June 30th.
As the Johnsons continue to heal from Nina's passing they have relied on their Faith to get them through their tough moments.  In fact, despite the tragedy Kendall truly believes God had a plan for Nina - to save lives.   Their Faith has greatly strengthened throughout this entire process.   As Christians, Nina had been saved right before her passing.  In Nina's Bible study notes, Mimi found a note that said "If you are with the lord you are safe. "   Mimi had asked for a sign from God and felt that was God's way of saying she was safe.
"I know she is in Heaven," says Kendall.
As for the three other recipients, the Johnsons would love to connect.   Mimi and Kendall do not know the recipients, though the Johnsons say they do receive general updates on their health.
"Our daughter Nina on May 22nd 2016 was also able to donate both of her kidneys and her lungs. We would love one day to hear from or meet the other recipients," says Kendall.  "We are very happy that they all had happy endings and are doing very well!"
The Johnsons are looking forward to joining Colby Heath and his family at Donate Life NC's fundraising event at the Polar Ice House in Wake Forest on June 30th.   A percent of proceeds from all ice skating tickets, as well as a silent auction will benefit Donate Life NC.   Please join us from 7-9 pm at the Polar Ice, located 1839 S Main Street #200, Wake Forest, NC 27587.
Come celebrate organ donation and those super hero donors like Nina who have saved lives.