Monday, September 30, 2019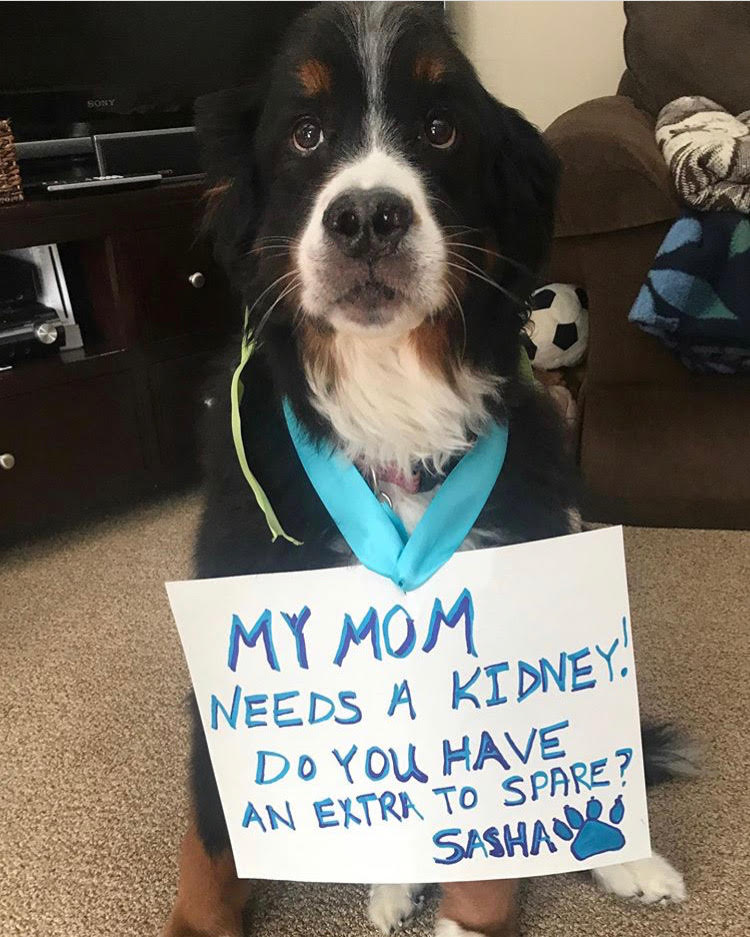 Beth McGrory and Tracey Andrews met after their then middle school-aged daughters joined the same swim team. Both women are former New Englanders who have made North Carolina their home for more than 15 years and have grown a friendship that is worthy of admiration.
Back when they met, Tracey had already faced kidney problems and received a transplant in 2003 from a generous living donor.  Tracey was able to enjoy life without dialysis for 11 years because of her new kidney, but unfortunately in 2014, she had to be placed on the transplant waiting list.  Now, she has spent almost five years connected to a peritoneal dialysis machine ten hours a day as she waits for her life-saving transplant. Beth has seen what her friend goes through for years, and this August decided to launch a social media campaign with one mission: find Tracey a living donor. 
"I'm not an expert," says Beth. She just wanted to do something to help her friend, and one day the idea of starting a one-woman social media campaign popped into her head. She would post every single day for 30 days using #Kidney4Tracey on Instagram. So far, Beth has shared with her followers Tracey's transplant journey, facts about kidneys and living donation, and most importantly, the contact information for the living donor coordinator at Tracey's transplant center in every single post.  The purpose of it all is to inspire someone to reach out that could hopefully be a match for Tracey. One of the benefits of living donation is that "You get to experience and see the gift of life you give to someone else," shares Tracey.
Beth just wrapped up her 30-day #Kidney4Tracey campaign, and although there has been interest and questions from a couple of people, she and Tracey are still waiting for an official candidate. When asked about her experience with the campaign,  Beth says it wasn't hard to come up with content and pictures to post, "the issue stands by itself," she reflects. At the end of it all, she learned more than she could have imagined about organ donation. Her favorite fact? If 1 in every 10,000 people donated a kidney, there wouldn't be a transplant waiting list. 

 The duo is still waiting for a living donor match. Luckily, Tracey has a large support group that is rooting for her. Together, they are planning a Blood/Donor Registration Drive in Mint Hill next month to continue to raise awareness.
To learn about how you can become a living donor click the button below.