Tuesday, August 29, 2023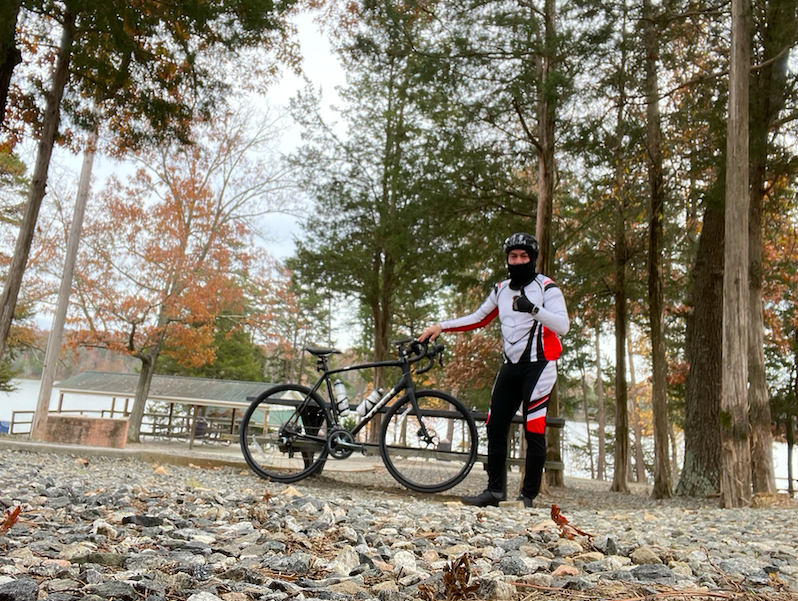 My name is Maria Rodriguez, and I am in Kernersville, NC. My husband, Francisco Rodriguez (Paco) was an organ donor. When he passed away, he donated his cornea and tissue.
Paco was the most caring, loving, and cheeriest person anyone could encounter. Even if he did not know you, he would make you feel like he knew you. He loved everyone with abundance and addressed everyone with respect. He enjoyed his life to the fullest. He was active in every way, at home, maintaining it so it was always pretty; at his work, trying to go over and beyond his work (art-to-many;) and even at family or friends' events, he was always the one taking care of the rest.
His favorite hobby was cycling. He enjoyed road cycling as well as mountain cycling. One of my favorite memories was of him mountain cycling in the mountains of our hometown in Mexico. You can see the expression of his happy and amazed face beside his bicycle. Feeling nature and freedom of the outdoors was his passion.
I do not know anything about the recipients of his organs, but as long as I know he changed and saved lives, that is what matters to me. By donating his organs, my husband not only shared part of himself with others in need but also gave my family, during our time of great grief, pride to know that in his absence, he was still caring and helping others.
I do not think my husband thought of the magnitude of his actions by choosing to be an organ donor because he never encountered anyone close that needed or received a transplant, and neither do I nor his family. I am sure that if he knew how much it meant to the recipients and their families to have the organ they have been waiting for, he would have been a true advocate of this cause. For this reason, I want to become an organ donor advocate—for him, my family, and all of those in need of an organ transplant.
---
If you want to become an organ, eye and tissue donor, register at www.donatelifenc.org/register, and share your decision with your family.