Friday, August 20, 2021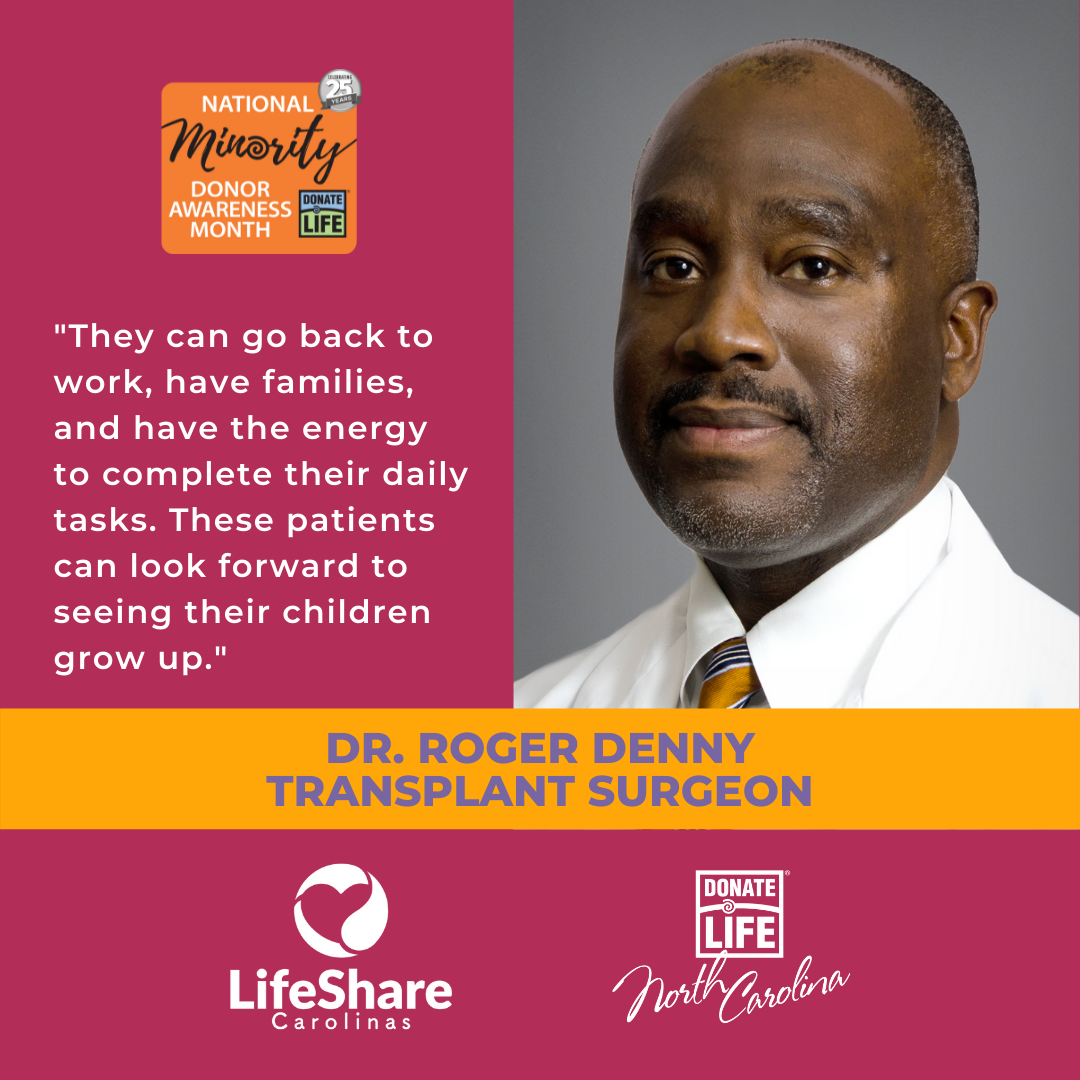 Today's Friday Feature is Dr. Roger Denny, a transplant surgeon with Atrium Health's Carolinas Medical Center. He says he enjoys his work because it allows him to give patients a new lease on life. "Once they receive their new organs, they can control their lives again. They can go back to work, have families, and have the energy to complete their daily tasks. These patients can look forward to seeing their children grow up."

Looking back on his years as a surgeon, Dr. Denny recalls a patient who was unable to continue her career or have children because the diabetes she battled since childhood caused her kidneys to fail. After a successful kidney and pancreas transplant, she resumed her career and had a child. Dr. Denny says, "Her parents were ecstatic. They told me that all her life, they were just trying to keep her alive and get her to adulthood. They never imagined that she would ever be able to have a life without diabetes, and when her kidneys failed, they didn't think that she would have a family. The organs she received affected her entire family, not just her. Dreams became a reality all because someone said yes to donation."

Denny wants others to know how powerful organ donation can be in saving lives, especially in multicultural populations. "There are more people on the waiting list than we have organs. People die each day waiting for organs, and each day new people are put on the waiting list. If more people would donate, more lives could be saved. African Americans make up a large percentage of the group of people who need kidney transplants. I give lectures to the African American community about donation to try to increase donation and transplantation."

Transplant surgery isn't just a career for Dr. Denny, it's a passion. He and his brother are both transplant surgeons and enjoy the incredible work they do, giving people a second chance at life.