Saturday, April 13, 2019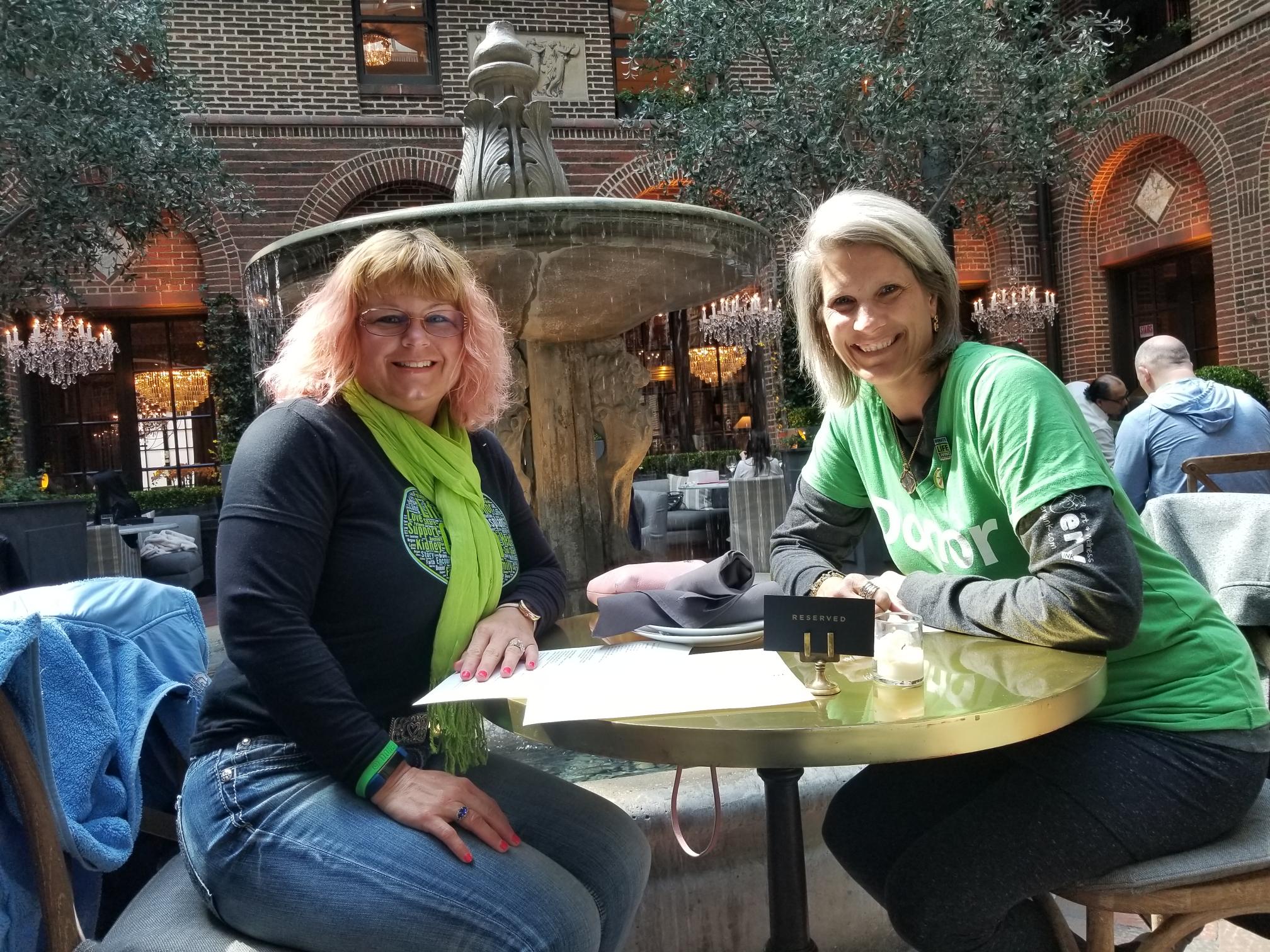 The community of living donors is one of tight connections! So glad to be in Chicago for the Living Donor Reunion!
Several things about this picture: 1) we're at an amazingly cool place to eat, 3 Arts Club Cafe in Restoration Hardware in Chicago...seriously yummy. 2) Fellow living donor Kate Griggs and I have been Facebook friends since late November last year, meeting her in person today was so fun AND since we're both living donors we just clicked and had such fun talking and sharing our stories. 3) As we ate lunch, proudly wearing our Donor wear, a young woman came excitedly up to our table and said "I work in an ICU with recipients, thank you so much for being donors!", she said "I saw your shirts and was so excited to come say thank you." Kate and I were both blessed and moved. 
It's late here and I'm exhausted, more tomorrow! Dori