Monday, January 13, 2020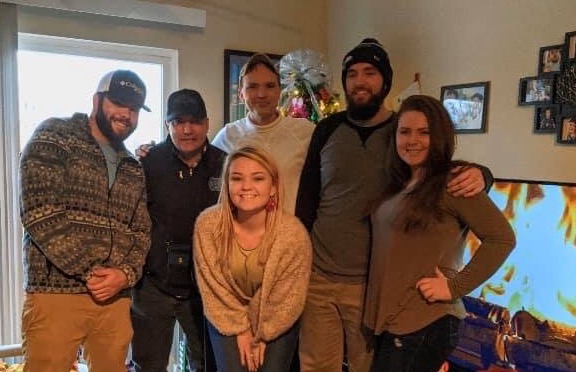 Ben Tapp has held many titles throughout his life, caring partner, loving father, and dedicated friend. Recently, he took on a new title: grateful liver transplant recipient. 
For Ben, ending up on the transplant list was the most unexpected outcome of what he thought was the flu. He'd gone to his endocrinologist in October 2018 with concerns about feeling ill and walked out reassured that his symptoms would pass as he most likely had the flu. Days passed, and Ben developed a sharp pain in his side, and his flu-like symptoms did not cease. Eventually, he ended up in the emergency room, in pain, and certain that this was more than the flu.  He was right; he had unknowingly been experiencing liver failure due to hepatitis that had started as food poisoning. That same evening, Ben was added to the liver transplant waiting list. 
An organ donor saved Ben's life. If he had not received his liver transplant just two days after going on the waiting list, Ben does not believe he would have made it through another day. The experience that saved his life was overwhelming and fast. Ben claims that the UNC Health staff and the support of his loved ones helped him get through it all. For him, getting to meet other liver recipients, hearing their stories, and sharing experiences about their recovery has also contributed to his healing. He's connected with people like him through UNC's Liver Reunion and Donate Life NC. "It made me feel so good!" he says as he recounts he response to meeting someone with a successful 20 year liver transplant for the first time.
"I've learned so much from this experience, It happened to me, it can happen to anybody, and now I'm learning." Ben's life was saved and changed because of organ donation. He is more inspired than ever to live his life with a pay-it-forward attitude. "I'm so thankful for the people who helped me, and I want to turn around and help them too. It's been a gift, and now I can share what I went through with everyone that's going through that too."