Wednesday, March 30, 2016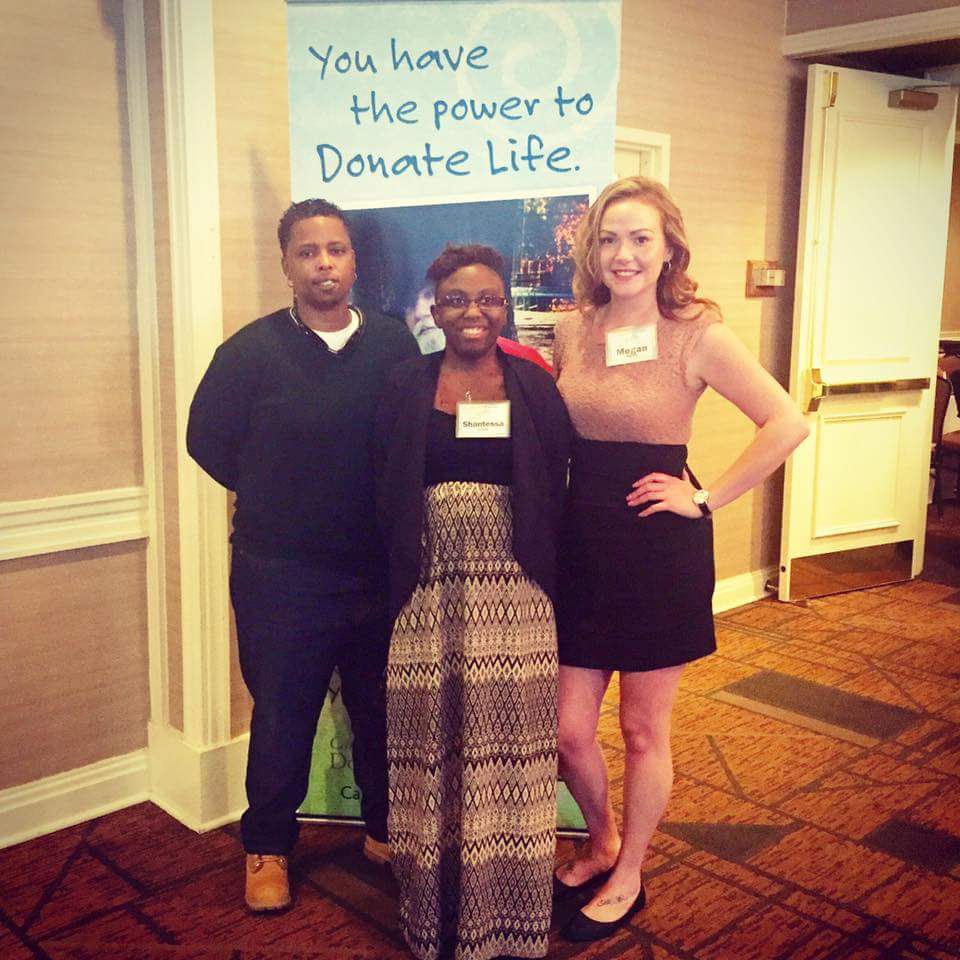 Meet our amazing DMV Ambassador Monique, whose donor efforts reached close to home in more ways than one. Check out our Q&A with her here!
(1) Tell us a little about yourself.

Coming up with an answer for this has always been quite difficult for me! Let's see, I am a retired disabled combat veteran who loves to make people laugh and enjoy every new thing life has to offer. I am very passionate when it comes to things I hold near and dear to my heart such as God, family, friends and the many organizations I devote my time to.

(2) What's your personal opinion about organ, eye and tissue donation? What led you to wanting to become an organ donor?

I personally think organ donation is the best and most rewarding thing anyone could do in life! I joined the registry at the age of 16 when I got my driver's license for the first time and have been ever since. At that time I had no idea what organ donation consisted of, and with no hesitation or thought I knew that was what I wanted to do. Little did I know that 12 years later I would be giving up a part of myself as a living donor. Being an organ donor is the most selfless act of kindness a person or family can extend to someone.

(3) Briefly tell us about the process you went through to donate.

When I became a living donor I was serving in the US Army, so my process was a little different than other living donors. Of course, I had to go through rigorous physical and psychological testing, especially lab work and I hate needles but it was worth it! I was stationed in Georgia at the time so all of my testing took place at UNC. Along with the testing, I had to get the approval of my immediate chain of command as well as approval from the Surgeon General of the Army. I went through the surgery and received the approvals.

(4) We heard you convinced your neighbor to donate her kidney, can you tell us more?

Well, I didn't get her to donate, that was all God and my neighbor Megan. Megan met my niece at my house one day, and she's always said that from that first meeting she knew there was something very special about my niece. When she found out her medical situation, she didn't hesitate to step to the plate and because she did, my niece is able to live a fulfilling life. My family is and will always be forever grateful to Megan and her family.
(5) What made you want to get involved as a DMV Ambassador and Donate Life North Carolina Community? 

When I found out my niece needed another transplant, I felt extremely helpless and I tried everything I could think of to get her kidney. I even asked the staff at UNC to give me a dialysis machine and give my niece my other kidney, but if course the answer was always no. I turned to Google to find a way I could help and that's when I found Donate Life and Carolina Donors Services. I became a volunteer in 2009/2010. My way of helping is to educate others on the importance of organ, eye and tissue donation.

(6) How has organ donation changed your life?

Honestly, the biggest change I've experienced is the amount of passion I have about organ donation and educating others on the importance of it. I have so far lived a somewhat normal life and since giving up my kidney, I actually deployed to Iraq with 1 kidney without any major problems. I've always been a pretty humble person, but I think being a living donor has humbled me even more and just made me a better person overall.

(7) What advice do you have for those who are postponing their decision to be an organ, eye and tissue donor?

Education and knowledge is the most important and best method to help people understand the truths about organ donation. I would tell people to answer one question and then decide whether they would be an organ donor. That question is, "If you, not a family member or child, but you are in need of an organ to survive, would you receive that organ if it was available"?