Monday, May 18, 2020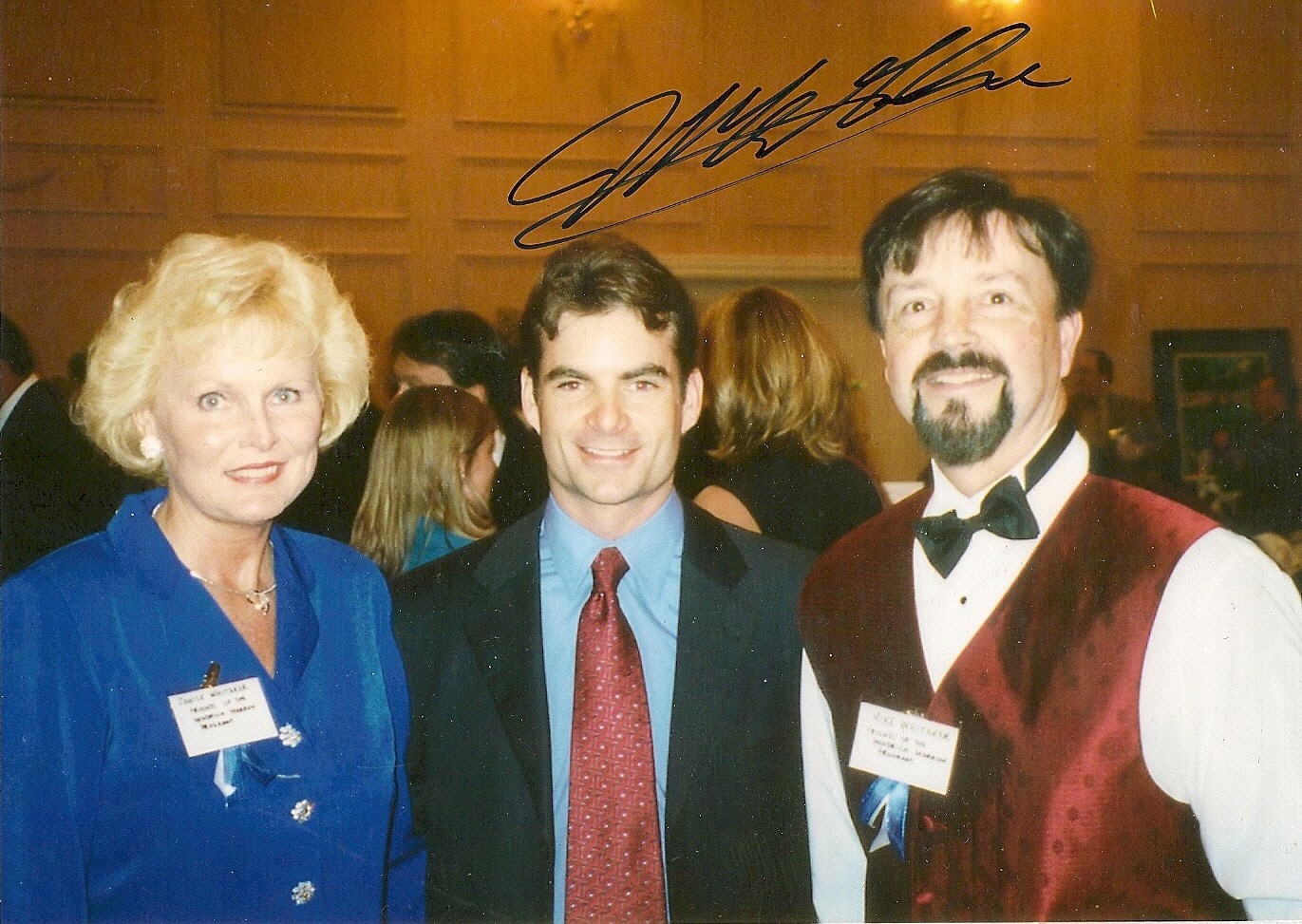 We were at Church when a friend in our congregation asked us to please give a blood sample, as one of her friends' sons needed a bone marrow transplant. We went and gave. We prayed this little guy would find someone, as there were so many people there. We both gave blood that day and we were put on the national Bone Marrow Registry (Be the Match). We heard later the boy did find a match, but from another country. But, we were still on the registry to help someone else.
One afternoon I came home from work and Mike met me at the door with a big smile. He said, "I'm a match." I told him it was me and not him, they had made a mistake. I wanted to help someone so much. With a smile so big, he says, "I'm sure it is me". And he was the one that could give life to someone that needed it.
It was a female college student. Mike had to match her blood and tissue in five categories for her to get his bone marrow. He was treated like a king throughout the entire procedure! He had to be checked out by the hospital, to make sure he was healthy enough to go through the surgery. Next, he had to have his blood tested again for many different reasons. It didn't happen overnight, as he had to go through all of his check-ups. Once they found he was a match in all five categories, they told our college student, Jennifer. We didn't even know her name until after the year was over. Mike could have said, "No, I'm not going to do this at any time." It never even entered his mind.
To give bone marrow, you have to be put to sleep. They knew how much bone marrow Jennifer needed, but they did not know how much Mike produced. During Mike's procedure, I was talking with the Be the Match representative and she was asking about Mike and about our family. I asked if we could give Jennifer a gift and we did. It was a bracelet with a charm that read, "Someone Special." They finally got the bone marrow they needed from Mike and patched him up. Later, she was called into the operating room and she came out with her cooler in hand. I knew it was for 'someone special.' The marrow donation lady hugged me once and then once for Mike and off she went with her precious cargo. She called us later that night and told Mike that Jennifer had his bone marrow and was wearing her bracelet. People were so kind to him. 
A few months passed, Mike got a phone call from the bone marrow lady to let us know Jennifer was doing well and was home and playing with her dog. She was so happy. Jennifer's one wish was to meet Mike and thank him. Mike wanted to meet her as well and just give her a hug and he was glad he could help her. We thanked the her for the update. 
Nine months into this one year, Mike got a sad call from our bone marrow lady. Jennifer had gotten an infection and it went to her lungs, as they were weak, and Jennifer passed away. 
After the year, Jennifer's mother wrote a letter to Mike and thanked him. She sent a movie she made of Jennifer, as well. Jennifer had made a news story asking for people to sign up to be a donor. After Jennifer passed, her mom took her bracelet and she now wears it in her memory. 
On a beautiful Sunday, Jennifer's dad called and thanked Mike for giving the gift of life to his daughter for nine more months. We all talked for hours that day and cried as well. We get Christmas cards from them and it always has a message of how special Mike's gift meant to the entire family. Jennifer passed in 1996 and things have changed in how bone marrow works. 
Now, Mike has Acute Lymphocytic Leukemia. We asked if he himself was a candidate for a bone marrow transplant. But, we learned he has a different leukemia and it would not work.
He listened to that answer, but he wouldn't change what he did for Jennifer in 1996.

Photo: Janice, Mike and Jeff Gordon at a Hendrick Bone Marrow Program event