Thursday, July 20, 2017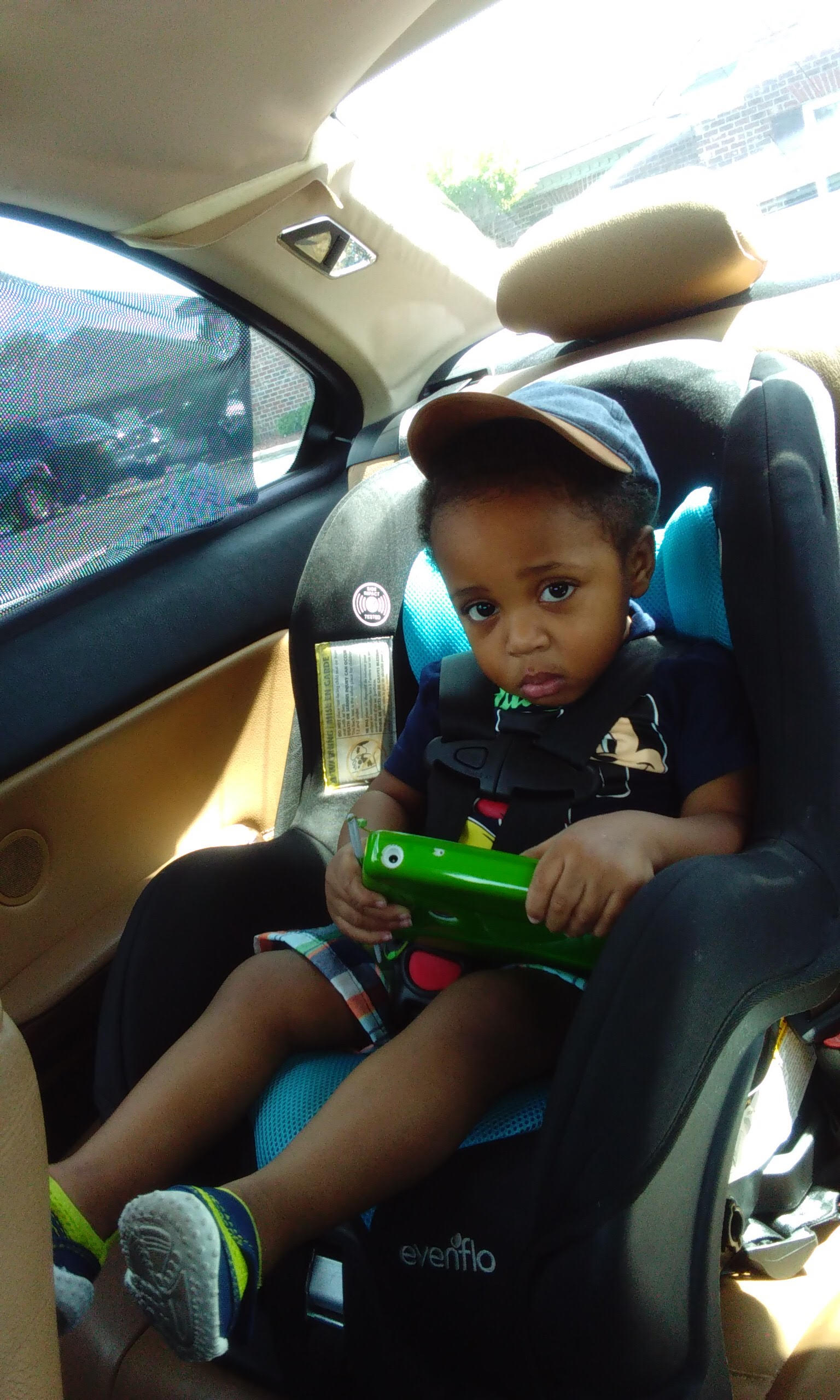 Renae's son Elijah was born in Hawaii while his family was stationed at the Marine base there. The baby boy was born with yellow tinted skin and eyes. His belly was swollen and he failed to pass normal milestones of a thriving baby. Renae's mother's intuition was on high alert and she knew her son needed help. Doctors in Hawaii were hesitant to do a biopsy on Elijah's liver because of how young he was. Renae would stop at nothing to get her son healthy again. She asked for a transfer to move her family stateside so Elijah could receive the medical care he needed.
She had almost given up hope on getting her son help when she met Dr. Mesra who was a GA doctor from Greenville, NC. Renae noted that for the first time in this process she felt like this doctor listened to her and took care of them. Dr. Mesra quickly diagnosed Elijah with Biliary Atresia. As his condition worsened, doctors looked for a way to prolong Elijah's life. They performed a procedure called Kasai. This procedure removed some of the toxins in his little body, but he was still extremely sick. He needed a liver transplant.
When Elijah went on the transplant list, Renae began to hear of how long it could take to find her son a new liver. They were called to Duke three times with a possible liver for Elijah, but all three times something was wrong with the liver and they left feeling hopeless once again. Renae felt helpless and was unsure of what to do to help her son, so she got busy advocating for her him and searching for a donor herself. Renae and her family rallied together with t-shirts, media outlets, TV stations, and radio stations to announce that her son was in need and desperately ask for the help of the public. That plea brought the hero of this story, Sarah Ames into Elijah's life forever.
Sarah Ames, married to Jordan Ames who is a fellow Marine, works as a speech pathologist. They have six children who are all adopted, ranging from age 6-15. Upon hearing about baby Elijah, Sarah, who was a complete stranger to the Tsawo family, was tested and found to be a match. Upon hearing about Elijah's need and Renae's determination to save her sons life, Sarah wanted to be tested to see if she was a match. She found out she was and she donated part of her liver to Elijah to save his life. She said, "it was kind of our way to give life to a child who might not otherwise make it."
Sarah's friend was at the hospital when the transplant took place. She saw Elijah's mother in the hallway and recognized her from the news. Renae was overjoyed to match a face with the hero who saved her sons life. She calls her their "Angel." Renae wrote, "Elijah will know you well as he grows up and develops into the man God wants him to be!"
The Tsawo family is forever grateful to Sarah Ames for her incredibly selfless act of being a living donor. Her willingness to save a strangers life brought the families together forever. 
You can change someone's live by registering today! 
#HearMyStoryOf #EchoMe