Monday, April 5, 2021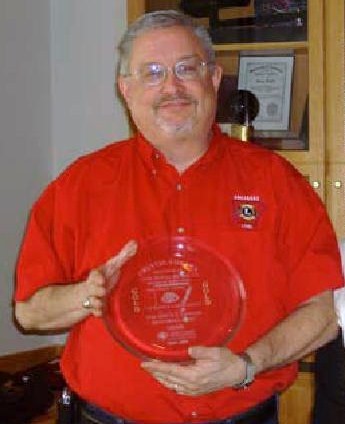 April is National Donate Life Month. To celebrate, Donate Life NC, in collaboration with LifeShare Carolinas and Carolina Donor Services, is launching Growing Together NC (#growingtogether). This campaign will focus on all the ways we can continue to grow together as a community, while highlighting the extraordinary and life-changing effects of organ, eye and tissue donation. 
This month, we'll feature stories from North Carolinians whose lives have been touched by donation and transplant. We'll meet donor family members, pediatric recipients, living donors, DMV examiners who "ask the question" every day, and healthcare professionals who want to inspire others to join our community. Each story reflects some of the trials of donation and transplant, as well as the highlights of recovery. We hope that everyone will be inspired by meeting people whose lives have been impacted by donation, and for anyone not yet registered, they will help illustrate the life-saving miracle that donation can be. Together, we can grow the donor registry.
Meet Doug, cornea recipient. 
As a child in the early 1960s, Doug was extremely farsighted and wore glasses. After a school eye exam, he was sent to an optometrist and later, an ophthalmologist. When he was 14, he was diagnosed with keratoconus (KC), a disorder of the eye that results in progressive thinning of the cornea. He learned he had the same disorder in his other eye two years later. 
Doug was prescribed rigid glass contact lenses, which helped him see through graduating high school, college and seminary. But, years of glass contact lens wearing caused his eyes to develop corneal hydrops, necessitating cornea transplants.
In 1980 and 1982, he had cornea transplants in both eyes, restoring his sight. Following an unsuccessful cataract surgery in 1999, one of his lens implants came out of the capsule. He said, "I then had a vitrectomy to remove the lens and put another one in. This surgery caused Strabismus and over the period of a year had four Occlunum (a form of Botox) injections into the eye muscle. After all of this, my corneal grafts made it through just fine!"
In 2016, Doug retired from his work as a Southern Baptist music minister of 38 years, eight of which he served at Adamsville Baptist in Goldsboro, where he was also ordained as a minister. He says he's "living a normal life," thanks to his cornea donors. He has been very active in the Lions Clubs of Arkansas, where he resides today. He was elected president of several clubs and served on the Eye Bank Board of Directors as Vice President, and has received the Lions Club Melvin Jones award as well as the Eye Bank's Crystal Cornea (pictured).
"My grafts are still clear and healthy and I am seeing 20/25 and 20/40 in glasses. Corneal grafts are only supposed to last 20-25 years--mine at 41 and 39 years are not very common. I am NOT lucky but blessed! All I have to do is put my glasses on just like a normal person," he says.
Did you know you can donate your corneas, even if you aren't a candidate for organ donation? And, since corneas don't have a blood supply, even donors who had cancer can help restore someone's sight or cure their blindness. To sign up, register here!