Monday, November 9, 2020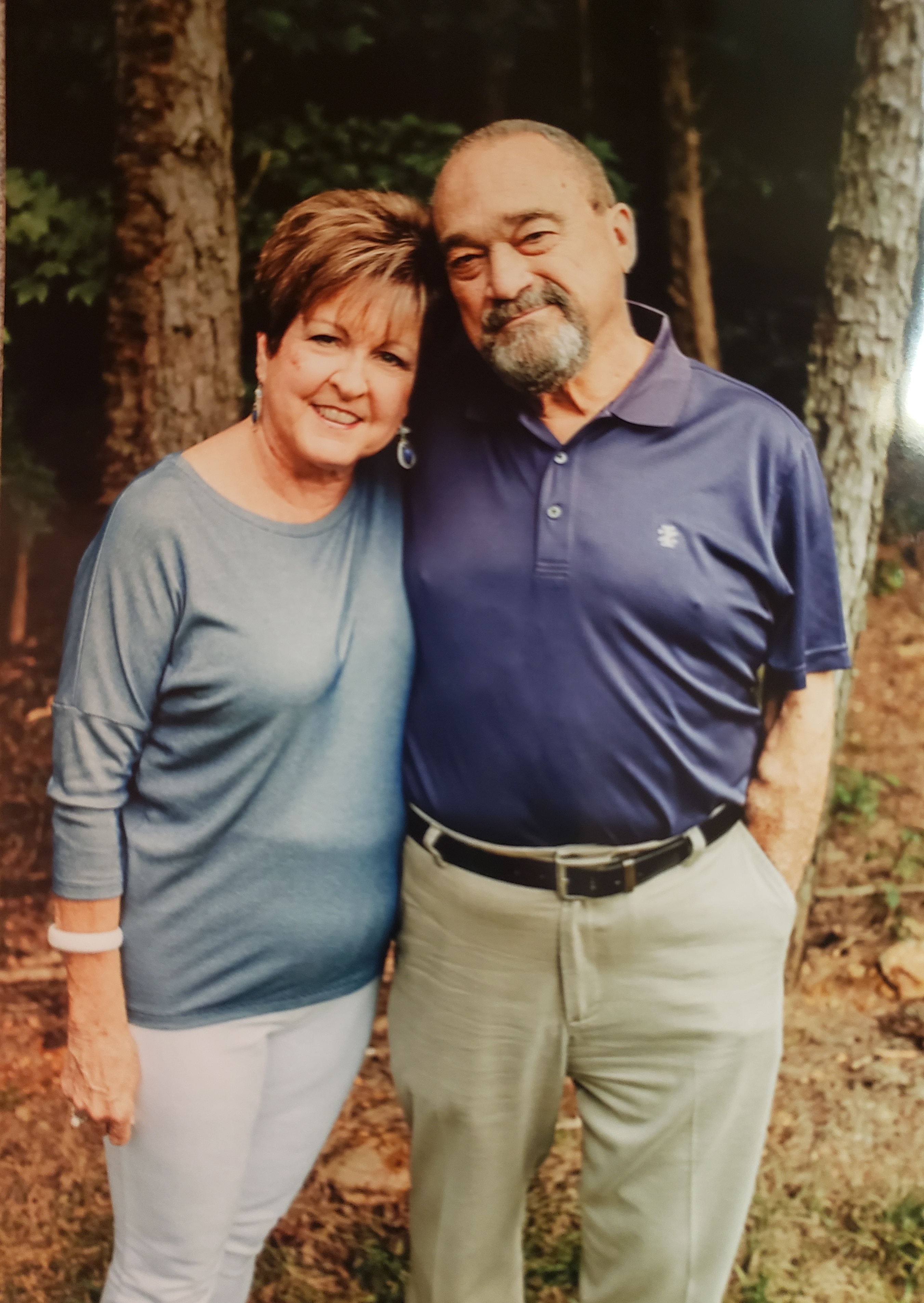 My name is Roger "Steve" Swaney. I live in Thomasville, N.C., where I have resided all my life. When I was 42, I became sick with a rapid heartbeat and shortness of breath. During a regular check-up in 1997 at the age of 47, my doctor discovered that I had developed cardiomyopathy due to a virus from a couple of years previous. That is when he informed me that I would eventually need a heart transplant. It was very disturbing at my age and as a father of a family of 4. I have always been a person of very strong faith and so was very optimistic as we started preparing for the days ahead. 
Over the next 16 years, I would not only face a heart transplant (2004) but in the years ahead I received a kidney transplant (2008), then a second kidney transplant on January 28, 2020. I am so blessed and very grateful for all the support of my doctors, my family, and, in my most recent transplant, a dear friend who cared for me so well while sacrificing so much of her time to see that I made appointments and did the things that I needed to do. She is definitely a godsend.
I have been wanting to share my story for a while, so I wanted to share this as part of my journey during this last transplant. My daughter had been sick for 19 years with an eating disorder. During her last battle, she was in UNC Hospitals in Chapel Hill for six months. During this period of time, I received a phone call from my transplant coordinator that they had a kidney for me (two calls in two months) but, due to my daughter's battle, I asked them to put me on the inactive list because I could not leave my daughter. She lost her battle on Christmas Day 2013. 
After her passing, I continued on dialysis. God always has a plan. In 2016, my wife walked away from me after a marriage of 44 years. Life was so terrible for several months but due to counseling, good friends, and my faith, things turned around. After the divorce was final, God put a lady in my life that has come to be very special in my life. Together, we proceeded to seek a transplant. 
My reason for sharing my story is to say to everyone: hold on to your faith, stay strong, stay optimistic, and never give up. There will be discouraging times, but hold on to the things that mean the most to you. 
I am so thankful for organ donors, doctors who really care about their patients, and everyone that makes transplants happen. Love to the families of those who lost loved ones while seeing the value of donating those organs that others may go on living. Love to all. 
"What helped you out during the difficult moments of your transplant journey?"
During the difficult times while waiting for a transplant, my faith, staying optimistic, and trusting the doctors kept me going.
"Do you remember the day you learned you'd receive your transplant? What was "the call" like?"
I certainly remember all my transplant calls very well. Waiting is very tough sometimes, especially when you are on dialysis. But, at 70 years old, my quality of life is so much better.
"What would you like people to know about what it's like for an individual or a family to go through an event like this?
My feelings on transplants are: you learn patience, depend on family and other friends. Having support is most critical. I would like to say to those facing any type of transplant is to learn about your situation through reading and studying materials available to help make you more knowledgeable about the transplant. Remember, transplants are a team deal. Your family, friends, faith, and your doctors are so important. All three of my transplants were performed at Wake Forest Baptist Medical Center--such a great facility with great, caring, and knowledgeable doctors.
Last but not least, remember the families of the donors. My heart transplant was from a 16-year-old and I grieved so much for their family. The consolation for me was that the family wanted to see their son's organs help other people. I'm so grateful for organ donations.
---
If you have a transplant or donor story you would like to share with the Donate Life NC community, let us know at info@donatelifenc.org.