Tuesday, November 5, 2013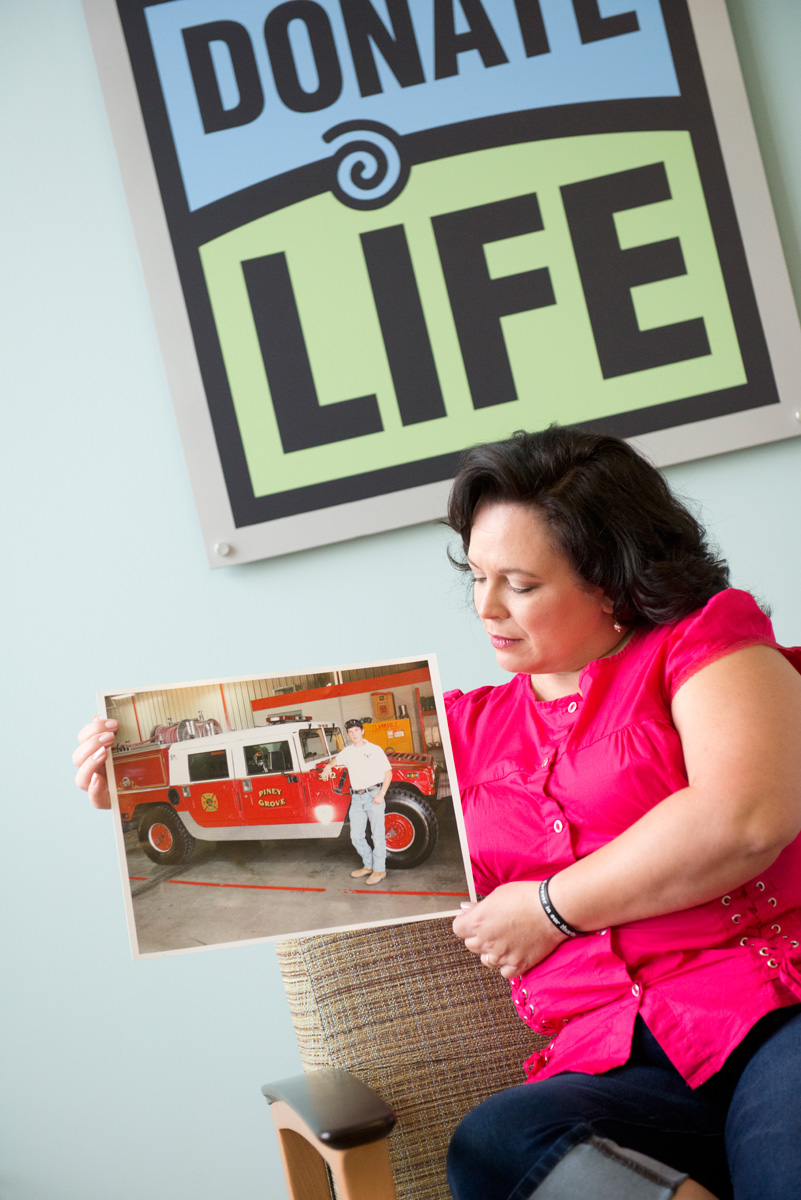 One thing Matthew knew first and foremost: he wanted to help people, specifically as a firefighter. He had been working as a volunteer firefighter since 16 and went through nightly EMT training during his senior year of high school. After graduation, he completed his necessary state board examinations to be a full-time EMT and firefighter. He was extremely driven and motivated to serve his community.
During his residency with the Piney Grove Fire Department, Matthew arrived first on the scene of a car accident. It was one of those mornings where the temperature had dropped below freezing and the local schools debated on whether to close. The schools elected to remain open. Tragically, one of Matthew's classmates lost control on his way to school and hit a tree, leaving him in critical condition. We talked about the accident later that day, as we had received word the student was ventilator-dependent and likely not going to survive. I wanted to know how Matthew was feeling, especially as the first-responder. He reassured me that he was okay and had been trained to deal with these situations.
We learned later that the young man in the accident ended up donating his organs to save the lives of others. When Matthew came home that weekend, he told me outright: "If anything should happen to me, don't keep me alive on a machine. If I can't play my guitar and be me, then let me go. And, if I can help someone else, I want my organs donated."
Just six months later, the unthinkable happened. During a family vacation in Nebraska at Sherman Dam, a boat crash devastated our family. Our 12-year-old son, Joshua, was killed on impact while his brother, Matthew, was taken to the local hospital. Two days later, the doctors declared Matthew brain dead.
When we saw Matthew after the accident, he had no broken bones and just a few scrapes. He looked like he should have been okay. But, he had a closed head injury, and his brain had swelled, cutting off all blood flow. Once the doctors shared the grave diagnosis, I told the doctors Matthew wanted to be an organ donor. The hospital told me that it could take another 24 hours to proceed with organ donation and asked if our family wanted to go through with it. I responded: "As long as it takes. This was Matthew's wish, so this is what we are going to do."
It took just over 20 hours from the brain death declaration to the actual organ recovery It was hard because when I first sat in the room, we had hope. Now, I'm sitting in the same room without hope. However, we had support from family and friends who had undergone similar tragedies, including Beth Hutchens, whose husband Mickey died in the line of police duty and gave the gift of sight through cornea donation.
After writing to all of Matthew's recipients, I have heard back from two: the liver and one kidney recipient. The daughter of one of the kidney recipients contacted me to share what our family's gift meant to her, her father, and her family. We learned that her father is a young, 70-year-old man, active in church and with his family, an avid guitarist and dog enthusiast. Right before her father received the call that a kidney was available, the family had discussed removing his name from the waiting list. The family had met at the same lake where Matthew's accident took place, and the conversation about removing him never took place because the family had such a joyous outing together. After receiving the life-saving kidney transplant, her father had a renewed pink glow and was flirting with the nurses.
We share Matthew and Joshua's stories with everyone we can, not to emphasize the sadness or tragedy but to encourage people to recognize the preciousness of life. This includes the wonderful gifts Matthew was able to give through organ donation. Many people have told us that our sons' stories have inspired them to change their donor designation status. Our family hopes that this will inspire you as well. We never want our boys forgotten, and because of their values and selfless hearts, they will continue to live on and give life to others.