Monday, October 19, 2020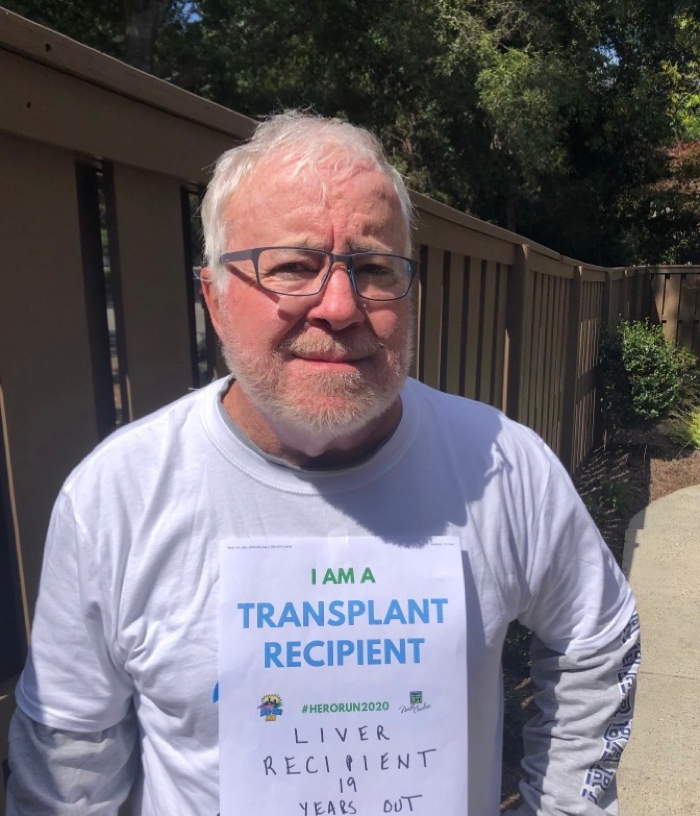 This September, Bill Trahan and his family celebrated 19 years since the day he received a liver transplant. For Bill, receiving his transplant was a long journey. At age 33, he was diagnosed with Primary Sclerosing Cholangitis (PSC) after a routine visit to the doctor revealed abnormal liver function.
The liver performs more than 500 functions in the body. PSC is a disease that slowly damages the bile ducts. One of its common long-term effects can be liver failure. This was the case for Bill. 8 years after his diagnosis, his liver began to fail. Once he was placed on the transplant waiting list, he spent a total of 17 months praying and waiting. The young father of three, Brad, Chason, and Jessica, remembers wishing the call for his transplant would come. Those months were difficult for Bill, his health declined and he worried, not knowing when or if he would receive a healthy liver. 
The call finally came, and on September 3, 2001, Bill received the Gift of Life from a generous donor. "After I got my transplant, I stopped and smelled the roses," he says. It added perspective a new perspective to his life. Bill thinks about his donor and their family's courage to give in a moment of personal loss so that he could have "a lease on life." 
His message to people on the waiting list is to continue to have faith, to pray, and to seek support in the transplant community. For him, volunteering on the executive board of LifeShare of the Carolinas, sharing his transplant story, and participating in Donate Life events and observances help him honor his donor while advocating for those going through their own transplant journey. He wants people to know, "there's no greater gift than the gift of life." 
Thanks to his liver transplant, Bill has been able to accomplish what he wanted most in life: to watch his children grow up. He is now a grandfather of two and will get to be the best man at his son's wedding this Fall because his donor said "yes" to organ donation. Bill is looking forward to celebrating the 20th anniversary of his liver transplant next year. The countdown has begun!  
Currently, 12,000 people in the United States are on the national transplant waiting list for a donor liver. You can help! Register your decision to be an organ, eye and tissue donor by clicking below