Friday, September 2, 2016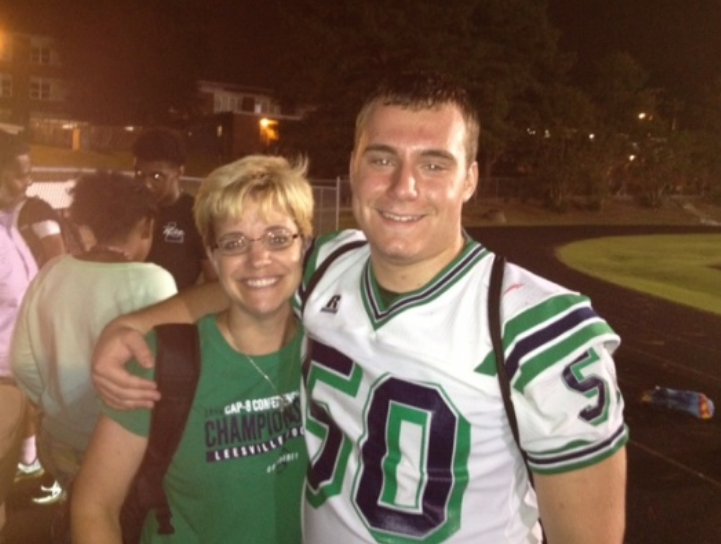 Story originally posted on October 13, 2014.
Seven years of playing football led to an exciting offer to play football at the college level. On day two of practice, I was injured. The pain was nothing new to me, but the injury was. After several weeks of physical therapy and multiple orthopedic appointments, I learned that my injury was a torn ACL and torn meniscus. My freshman year of football was officially over before it really ever began.
Four weeks after the injury, I was headed into surgery. I was not afraid of the surgery and was really just ready to begin healing. The surgery, however, was more complicated that the surgeon expected. My hamstring was the targeted band-aid that would repair my torn ACL. The problem was that my hamstring was not long enough, which seems pretty odd for at 5'9" physically fit athlete, so our planned repair wouldn't work. Instead, I needed donor tissue to repair the ACL.
It wasn't until after the surgery that I found out a 45 year old man was the donor for the tissue that would repair my body.  Without the tissue donation, my ACL would not have been repaired properly. Interestingly, I happen to sit next to a former American soldier in my math class this year.  She had torn her ACL in combat, but her leg was not treated until six months after her injury. She will walk with a cane for the rest of her life. She is twenty-four years old! I am so grateful and blessed to have had the correct medical attention and donor tissue to repair what could have been a life crippling injury.
While I may never meet the family of the donor that made my repair possible, I am truly grateful!!!  I never really thought about tissue donation or how it was used. I had no idea that tissue donation could repair an average person like me.
My knee is still healing and in another six months or so, I will be back to 100%.  My future is bright. I will be able to lead a normal life. I am grateful for the donation to me and yet saddened for those who aren't as lucky as myself to be the recipient of such a life changing gift. Without the tissue donation, I could have spent the rest of my young life with a cane.  I am an organ and tissue donor and I will continue to encourage others to do so as well. THANK YOU donor!!!
Update: Joey is continuing to do very well and is currently enrolled as a sophomore at Wake Tech.