Tuesday, May 16, 2017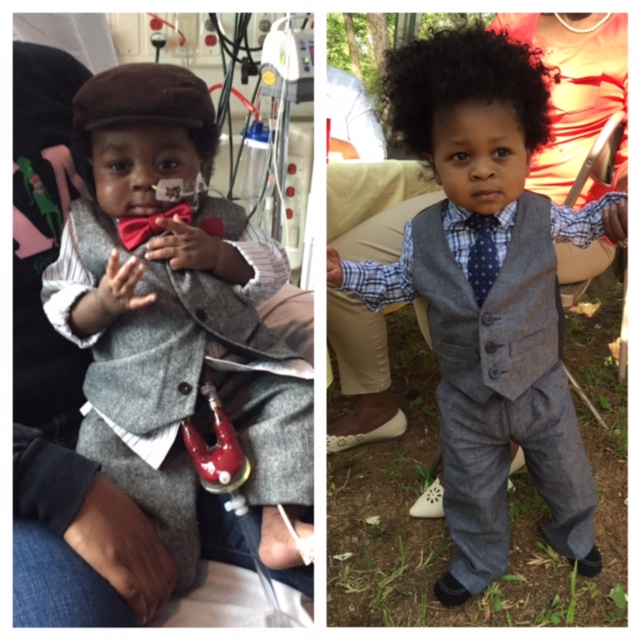 A new parent experiences so many emotions following the birth of their child.
They think of all of the awesome experiences they'll create for their bouncing boy or girl as they grow up. Going to their first soccer game, teaching them to ride a bike, their first beach trip, their first trip to Disney World, and the list goes on. Not only do we anticipate those wonderful experiences, we also wonder what they'll be when they grow up. Will my sweet child be the president of the United States? Find the cure for cancer? Become a famous doctor or lawyer? So many thoughts run through your mind, but never "will my child live to see his first birthday?"
On January 28, 2016, it began as a fairly normal day, aside from our son, Travis Jr., being fussier than normal, and breathing funny. We assumed he may have asthma, as my husband had severe asthma growing up. After noticing that he threw up that morning, we decided to take him to the pediatrician where he would soon be rushed to the hospital to find out that he had an enlarged heart, referred to as dilated cardiomyopathy. His heart was so enlarged that it was pressing on his left lung, which caused it to collapse. 
In the following weeks, we made the difficult decision to place him on the transplant list, being told by our doctors that his own heart would not keep him alive for another month or two. For the next three and a half months, we would live in the cardiovascular intensive care unit at Levine Children's Hospital with our sweet boy connected to a mechanical heart that would help his heart pump blood through his body. On the day we received the news that we had gotten an offer for a heart, it was a bittersweet mood. We began to think of all of those experiences that he would now have an opportunity to enjoy while knowing that his second chance was given because of a grieving family's decision to donate life.
As we see our son grow up, we know that this was made possible because of the family that lost their child and made the selfless decision to donate life.
It's so important to register and support Donate Life and it's partners that work to educate and advocate for organ donation.