Wednesday, April 15, 2020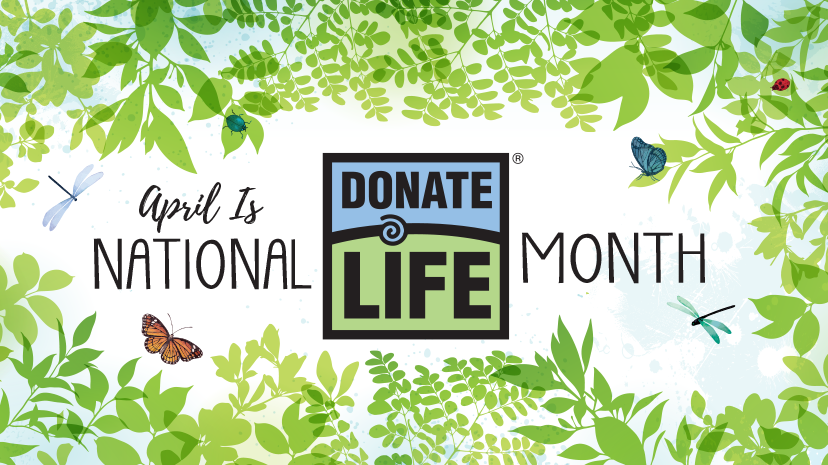 Individuals and families facing the journey of organ transplant or donation often face additional stress and pressure from their workplace environment. This month, Donate Life NC is honoring employers who make a difference by supporting their employees and ultimately saving lives in the process. The annual Employer Appreciation Awards for exceptional support of employees facing transplant will be given to SAS® and to RDU Airport Authority.
"We know that some employees feel they have to choose between organ transplant and work" states Donate Life NC Executive Director Deanna Kerrigan. "Employers can literally save lives by creating positive environments that support transplant recipients, their caregivers and living donors. We are thankful to have employers in our state like SAS® and RDU Airport Authority who are creating healthy work environments that are a model for all employers."
Transplant patients and their families often face many struggles during their wait—for some people the wait for a transplant can be months to several years.  During that time, keeping up with work and personal schedules can be challenging. The support received from family, friends and community, including the workplace, can make a tremendous difference in a journey toward recovery.  Today, 3,292 North Carolinians are waiting for a transplant.
According to Amy Davis of SAS®, the support she received while her husband worked toward a heart transplant was critical. "The years of stress, worry and emotions were difficult to say the least., and I don't know how I would have made it through this without the incredible support I received." Davis cites many SAS® policies including caregiver leave and a caregiver support group as instrumental in her ability to help her husband heal and return to an active life. 
Likewise, a supportive workplace/employer is essential to the living donor's experience prior to surgery and recovery. Living kidney donor Patrick Glace was able to save the life of his uncle because his employer, Raleigh-Durham Airport Authority, supported his decision, delivered food to his home, sent flowers and re-arranged work duties to give him time for his testing, donation and recovery. 
Both SAS® and Raleigh-Durham Airport Authority will receive awards, certificates and gratitude in May from the Donate Life NC team in accordance within the CDC guidelines for COVID-19 prevention.
Donate Life NC is a statewide non-profit organization based in Cary, North Carolina, with a mission to save lives through organ, eye and tissue donation. The organization works in collaboration with partners across the state to educate North Carolinians about the life saving possibilities of organ, eye and tissue donation and encourages registration in the state's organ donation registry at DonateLifeNC.org/register. The Employer Appreciation Award is one way Donate Life NC is highlighting and lifting up those who go above and beyond to support the life-saving gift of donation. 
Applications for the next round of awards will be available January 2021.