Tuesday, November 11, 2014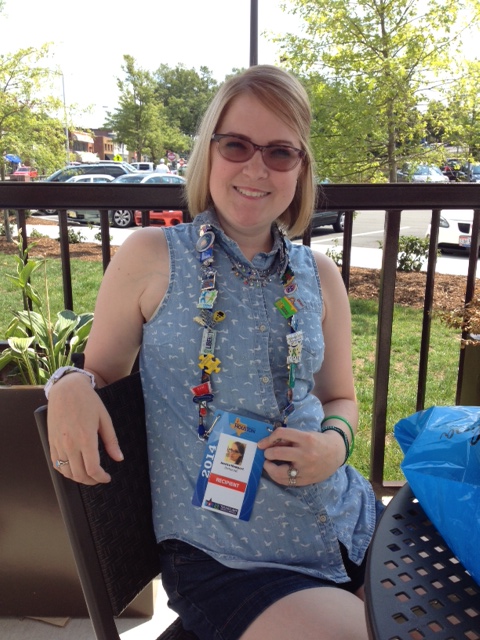 2014 Transplant Games of America
Jess Newport
Going to Houston, Texas, for the 2014 Transplant Games of America sounded like a fabulous excuse to visit the Lone Star State. It quickly became clear to me that this was more than just a trip--this was an experience! I had a double lung transplant over four years ago because of the genetic disease cystic fibrosis. The Transplant Games were a great way to celebrate donation and life!
Over several days, amateur athletes who had been gifted with transplants participated in Olympic-style sports. To see hundreds of people who had once been dying show off their abilities was awe inspiring! The audience burst with excitement and cheered wildly when an 8-year-old girl crossed the finish line during her run on the track. I'm told there were many happy tears on the track that day. The team basketball competition also generated incredible team spirit. Some teams even created their own mascots! Teams took lots of Instagram and Snapchat photos on the court and shared them with friends and loved ones across the country.
During the games, we had many opportunities to meet and speak with other transplant recipients. Words like "grateful" and "blessed" were not used lightly by this crowd. The best part of the transplant games for me was the time with donors and donor families. A Donor Tribute event showcased the strength and selflessness of those who had lost loved ones, yet found it in their hearts to give life to others. It was so emotional and encouraging to meet the families one-on-one and thank them so much for my life. The 2014 Games attracted a record number of donor/donor families! I do so hope to meet my donor family there one day. All these families want from us recipients is to live and love our lives!
I cannot wait to participate in the 2016 Transplant Games of America in Cleveland, Ohio! I already have a jar set aside to save for this special occasion. If you would like more information about the 2016 Transplant Games of America, click here for the organization's website!