Saturday, August 4, 2012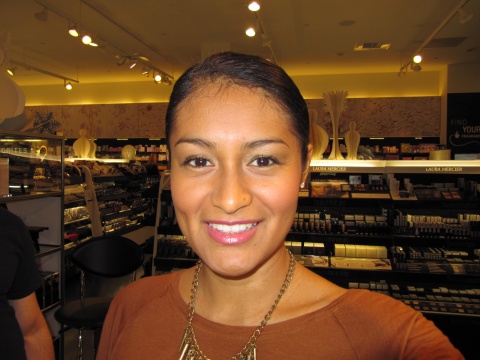 No one ever thinks about organ donation or becoming involved with organ donation until it directly affects you, a family member, or a friend.  When I first went to the DMV in 1997 at the young age of 16, a DMV employee asked me if I wanted to become an organ donor.  I immediately said yes but had no idea how organ donation worked or how it would impact my life.  I don't remember discussing my decision to become an organ donor with my parents because death was something I didn't think about at my early age or something that would affect my family.  As the years went by I completely forgot about organ donation until a terrible event happened to one of my family members. 
On an early summer morning in 2004, we received a telephone call that truly introduced us for the first time to organ donation.  It was a heart breaking telephone call letting us know that my cousin had been in a terrible car accident.  I still remember vividly when my father answered the telephone and asked "what happened, what hospital?"  I recall how frightened I was when I went to ask my father what had happened.  My father said to me "Jose Manuel" has been in a single motor vehicle accident and he is badly injured.  The drive from our house to the hospital was one of the longest rides of my life; five miles seemed like 1,000.  We rode together in complete silence, shocked, and in denial.  When we arrived at the hospital, most of my family was already there, also confused and petrified.  My cousin Jose Manuel had suffered a devastating head injury.  After spending a few hours in the hospital, the Doctors spoke to my uncle and gave him the devastating news that Jose Manuel was brain dead.  The news was so disturbing and so painful that even today; it's hard to fully describe what we felt that day. 
Luckily for us, someone from the organ donation team approached my uncle and offered him the opportunity for Jose Manuel to become an organ donor, the opportunity to give "Gifts of Life".  We are so glad and thankful that someone offered us that opportunity.  My uncle said "YES" to organ donation because he felt my cousin was too young to leave us.  Jose Manuel was only 18 year old, a young man who had so many goals and ambitions to fulfill.  Some people were saved because of my uncle's unselfish decision to donate his son's organs.  The decision for donation and our prayers helped heal our wounds from this terrible tragedy. 
As a family, we moved on with our lives knowing that our cousin lived within us and within others.  We had helped others and never imagined we would have to make that same decision ever again.  Little did we know that God had another challenge for us.  In March of 2010, we received another shocking call.  This time it was my cousin's husband Osvaldo.  Osvaldo was a healthy 37 year old, a husband and a father of three beautiful girls.  One day at work, he complained of a headache but thought nothing of it.  As the day went on, his headache became worse and he decided he was going home to rest.  His headache intensified and became dizzy but still believed it was a migraine.  A few minutes later, he lost mobility to the left side of his body and that's when it was clear this was more than the average headache or occasional migraine.  Immediately Osvaldo was rushed to the nearest hospital in the area.  Osvaldo was diagnosed as a stroke patient.  His wife, Maria rushed to see him and to take care of him.  The doctor's explained that he had suffered a stroke but would recuperate with long therapy sessions.  We were joyful and grateful, but in a matter of hours all those feelings vanished.  His health declined unexpectedly and he too passed away.  His death was so startling because that was not the prognosis given to us by the doctors.  Someone also offered his wife Maria the opportunity to make her husband an organ donor.  Maria said YES to donation because she wanted him to continue living among us in others.  His youngest daughter was only 3 years old, his middle child 8 years old, and his oldest was 13 years old. 
It's been a little over two years since Osvaldo passed away and in the next couple of days, his oldest daughter will be celebrating her Quinceañera.  A Quinceañera is a special party for girls when they become 15 years of age; it is an old Aztec and Toltec tradition celebrating the passage from a girl to a young woman.  It is tradition for the father to present his daughter into society as a young woman.  Osvaldo will not be here to be a part of this special celebration, Alejandra will be celebrating her "15 años" without her father but knows deep in her heart that he is he still among us in others and in Spirit. 
We truly miss our two family members that are no longer with us.  Organ donation has knocked on our door twice and we have never regretted the decision my uncle or cousin have made.  To give to others when a family is in need and another family is in sorrow is a true blessing, honor, and a healing process.  We chose donation because we believe that it takes special people to donate and special people to receive those "Gifts of LIFE." 
Because organ donation means so much to me, as of March 2012, I am a new proud member of the LifeShare Of The Carolinas team.  I finally have a way to help people in need of an organ, tissue, or eye.  My job is to raise awareness, inform, educate, and share my family's story.  My family and I are part of a very distinguished membership.  We are members of a "Club" that affects all genders, ages, races, and cultures.  Please take the time to learn about donation and register to become an organ donor.  You never know when organ donation may call upon you or your family, to give or to receive THE GIFT OF LIFE.