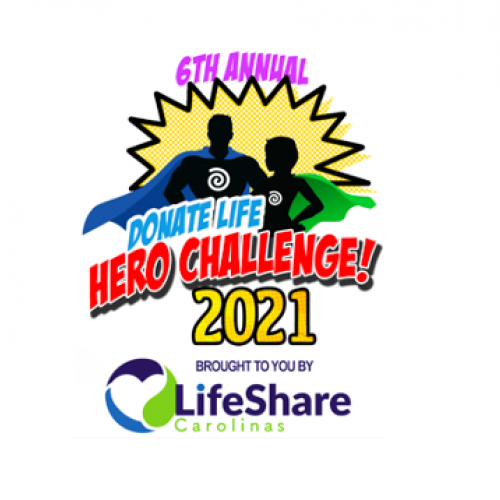 Donate Life NC Hero Challenge!
When: Friday, September 17th, 2021 at 12:00am to Friday, December 31st, 2021 at 11:59pm
Join us for the NEW Donate Life Hero Challenge from September 17 to December 31 as we cross from Asheville to Morehead City with stops at all 5 transplant centers! Log your miles by walking, running, cycling or even skiing! As you cross the state, you can stop off at all 5 transplant centers and the new DMV headquarters in Rocky Mount! Chart your progress and when you finish, earn an awesome medal of NC with a moveable hero cape! Register today at https://www.myvirtualmission.com/missions/123529/donate-life-hero-challenge-mountains-to-the-sea! The journey begins September 17!
Contact Information:
dkerrigan@donatelifenc.org