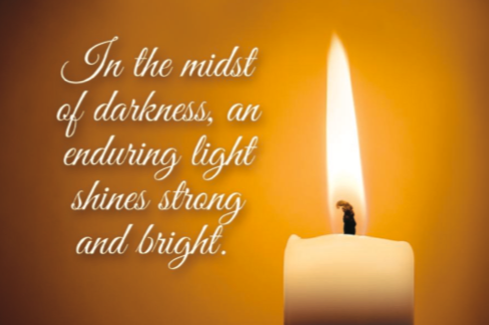 NATIONAL DONOR SABBATH
November 9th - 11th, 2018
National Donor Sabbath is observed annually two weekends before Thanksgiving, from Friday through Sunday. This three-day observance seeks to include the days of worship for major religions practiced in the United States. During National Donor Sabbath, faith leaders from many religions, donor families, transplant recipients, and donation and transplantation professionals participate in services and programs to educate the public about the need for the lifesaving and healing gifts passed to others through transplantation, while also encouraging people to register their decision to be an organ, eye and tissue donors.
Donate Life North Carolina will provide your place of worship with promotional and educational resources to spread throughout your congregation in efforts of motivating members to learn more around the topic. It is important to address the issue of organ, tissue and cornea donation in the context of religious beliefs, especially since a majority of faith groups view organ, tissue and corneal donation as an acceptable and charitable act.
As part of National Donor Sabbath, we would like you to partner with Donate Life North Carolina by requesting a National Donor Sabbath Tool Kit, speaker request, or individual resources. Please use this link https://goo.gl/forms/xCBZbrs5YfKroGqf1 to fulfill your request. Please submit request by 10/23/18.
You can also download PDFs of our new bulletin inserts and bible markers by emailing us!
If you are interested in further information on organ, cornea and tissue donation for your congregation, please contact our Faith Based Program Manager, Tanise Love, at tlove@donatelifenc.org.